Varsovie is a Swan 100S raced by Tomek Ulatowski from Poland. With a totally amateur crew, Tomek races Varsovie at all the major events in the Caribbean.
This year at the 39th St. Maarten Heineken Regatta, Varsovie offered places on board for young St Maarten sailors Nina Manley, 21, and Maike van't Laar, 23. We had the most amazing day racing as part of the Varsovie's crew.
"We had a great start," said Nina, "and chose to head close to the shore to beat up to the first mark. It was fantastic on board, especially running the long distances along the deck." Henry Harris, Bowman and Mate on Varsovie complemented them on their enthusiasm.
"They were really eager to get involved and always smiling," he said.
Ineffable is Rapido 60 catamaran, owned by Hong Kong based sailor Stephen Glyn Bourne. Measuring 60 foot, weighing 9.5 tons, this stunning boat not only looks beautiful, but she is also an awesome performer.
Regularly achieving speeds of over 15 knots upwind, her performance at the 39th St. Maarten Heineken Regatta was outstanding coming second in her class.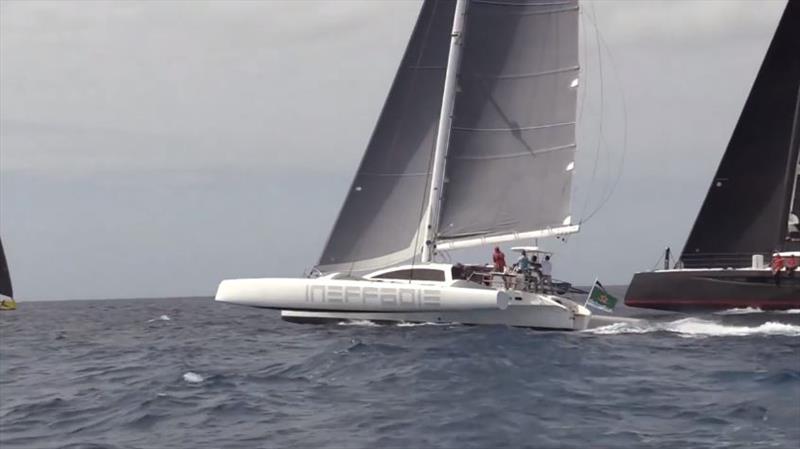 Media won the Port St Martin prize for the fastest boat in the Round the Island race, taking just two hours and 27 minutes.
by Rachele Vitello