The 12th edition of the RORC Caribbean 600 starts on Monday 24th February at 1100 local time (1500 GMT), Antigua.
The diverse fleet will be competing in four classes, with 74 entries sailed by over 700 crew members representing 37 nations. Antigua has been buzzing with sailors preparing for the 600nm race around 11 islands. The diversity of competing yachts is matched by the variety of sailors taking part.
The sport of sailing is like no other – world famous sailors compete with and against passionate corinthian sailors. On the docks in Antigua this eclectic mix share their thoughts prior to the start of the spectacular race.
Entry list available here.
RORC Caribbean 600 Preview video featuring: Peter Askew, USA (Wizard), Tilmar Hansen, GER (Outsider), Zoe Taylor, AUS (Grace O'Malley), Katy Campbell, CAN (Emily of Cowes), Morgane Ursault-Poupon, FRA (UP Sailing), Liz Wardley (AUS/PNG) (Maiden), Charlie Ogletree, USA (PowerPlay), Loïck Peyron, FRA (PowerPlay), Giovanni Soldini, ITA (Maserati), Franck Cammas, FRA (Argo), Christiaan Durrant, AT (Shockwave), Rick Warner, USA (Ultim'Emotion 2).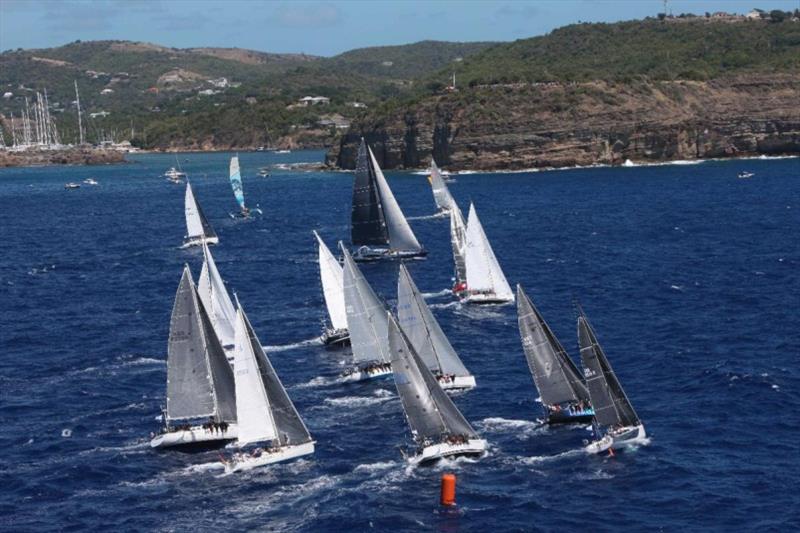 The 2020 RORC Caribbean 600 starts from Antigua in just over a month's time. Once again it will see a highly competitive fleet competing in IRC Two and Three © Tim Wright / photoaction.com
THE START- LIVE ON FACEBOOK:
Live on Monday 24 February 1050 local time (1450 GMT)
Coverage with commentary from Fort Charlotte, Antigua will be streamed from the official website and the RORC Facebook Page (search Royal Ocean Racing Club). https://www.facebook.com/RoyalOceanRa…
SOCIAL MEDIA: #Caribbean600
Instagram: www.instagram.com/rorcracing
Facebook: www.facebook.com/royaloceanracingclub
Twitter: www.twitter.com/rorcracing
TRACK THE FLEET:
http://caribbean600.rorc.org/Race-Inf…
Or download the YB Races App
VIRTUAL RACE:
If you're not on the start line in Antigua, join the virtual race. Be prepared for some sleepless nights – it's addictive! http://click.virtualregatta.com/?li=4862
For more information, go to caribbean600.rorc.org.
by Trish Jenkins