The RS Aero North American Championships took place on the iconic waters of the Gorge, Cascade Locks, Oregon with a host of world-class sailors battling it out.
The first day of racing brought a light start but as soon as the sailors' feet touched the water, the breeze built to a steady 10-12 knots. The 23-strong RS Aero 7 fleet were given a masterclass in race 1 by Rooster's very own Steve Cockerill. Steve ran an awesome coaching clinic for two days before the event which many sailors attended and soaked up his knowledge. However, the day was won by Dalton Bergan from Seattle Yacht Club with a 3, 1, 1 followed by Steve. Andy Mack, also from Seattle, and Jay Renehan jostled for the whole day to finish the first day close on points.
The RS Aero 9 fleet was dominated by Marc Jacobi from Cedar Point Yacht Club, RS Aero North American Class Manager and Secretary with a clean sweep of first places on day one. Dan Falk was nipping at the heels of fellow Seattle Yacht Club sailor, Derek Bottles.
The RS Aero 5 fleet was a family affair with son, Yannick Gloster mostly leading his mother, Catherine around the course.
Day two heated up to 18-20 knots with the RS Aero 7 fleet producing a mixed bag of results. Steve narrowed the gap on Dalton as the day progressed. The racing was incredibly tight with even sailors sitting in 17th place and over posting top ten results. The RS Aero 9 fleet experienced much closer racing, but Marc kept his cool and continued extending his lead. A similar story unfolded between Yannick and Catherine as she found her groove and pushed her son to his racing limits!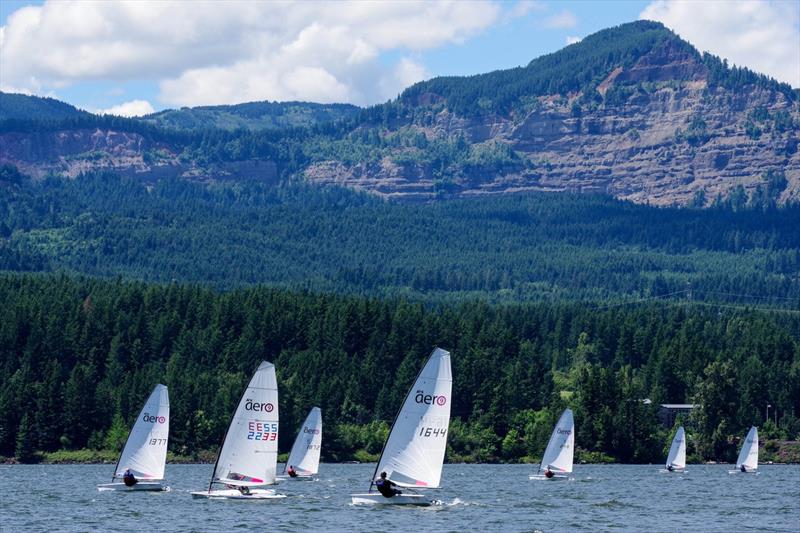 RS Aero North American Championships at The Gorge – photo © RS Sailing
The sailors were greeted in the boat park with a strong and building breeze for the final day of racing. In the stronger breeze, Dalton maintained composure and extended his lead with a string of firsts followed by Steve and Andy. Marc did not have it all his way on the final day but his strong performance throughout the regatta secured the gold medal followed by the 2016 winner, Dan and in third place was Derek. Yannick continued his winning streak and mother and son had an awesome regatta.
A massive thank you goes out to the Columbia Gorge Racing Association for running such a smooth, exciting event and Rooster Sailing for their continued support of the RS Aero class. The 35 RS Aero fleet all had a brilliant time on and off the water with an awesome social on Saturday night.
See the full results [PDF].
The RS Aero North American Class is excited to be hosting their 2020 World Championships at the Columbia Gorge at what is guaranteed to be a world-class event at a world-class venue. Keep your eyes peeled on Facebook and the Class Association website for more information as we get closer to the event but before that, the RS Aeros are heading to Melbourne, Australia for their 2019 World Championships over new year. There are still opportunities to charter, please see www.rssailingstore.com/charterboats/RS-Aero-Charter-Boats/RS-Aero-World-Championships for more information or email vikki@rssailing.com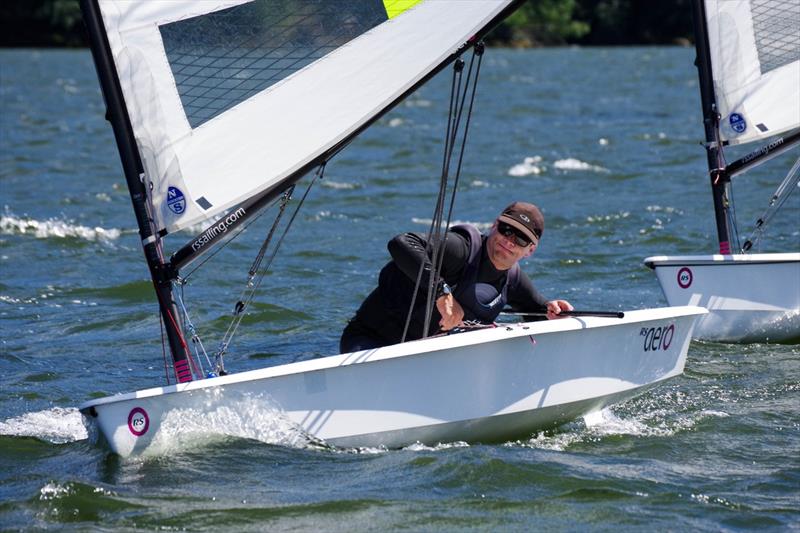 RS Aero North American Championships at The Gorge – photo © RS Sailing
by Vikki Payne