In SailGP's inaugural event, the talented young American team battled hard against the best sailors in the world as they raced in Sydney Harbor, and is bringing home valuable learnings to prepare for their American debut in two months time in San Francisco.
"This was our first regatta as a team," said Rome Kirby, U.S. SailGP helmsman. "It was definitely tough. In this fleet, if you make any mistakes you end up in the back. Obviously we are frustrated, but there is also plenty we did well and there is plenty we can take away from here. We just need to keep battling."
Throughout the weekend's races, Kirby and the team had many positive moments that demonstrated the potential this team has to quickly improve. "Many times we were right in the mix, and it easily could have been a different outcome," he said.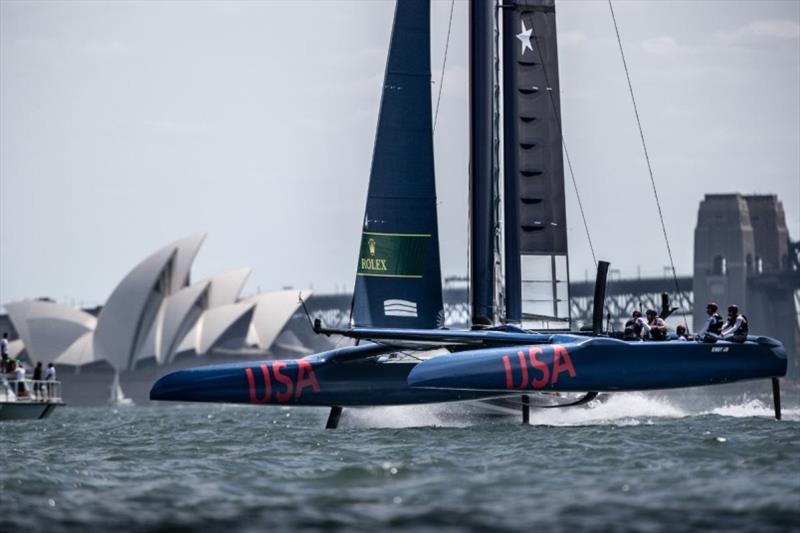 United States SailGP team at Sydney SailGP – photo © Matt Knighton / SailGP
U.S. SailGP Coach Tom Burnham is already looking toward how the team will take the learnings from Sydney and apply them to San Francisco and beyond.
"This weekend, so many firsts happened for this young team," he said. "The SailGP format is an entirely new style of racing for these guys and we are up against an incredibly talented field. Now, we have a gauge to work from and build upon."
The United States SailGP Team is the youngest squad in the new professional sailing championship. The other teams from Australia, China, France, Great Britain and Japan have a mix of athletes who have both raced together and spent considerable time in this class of boat.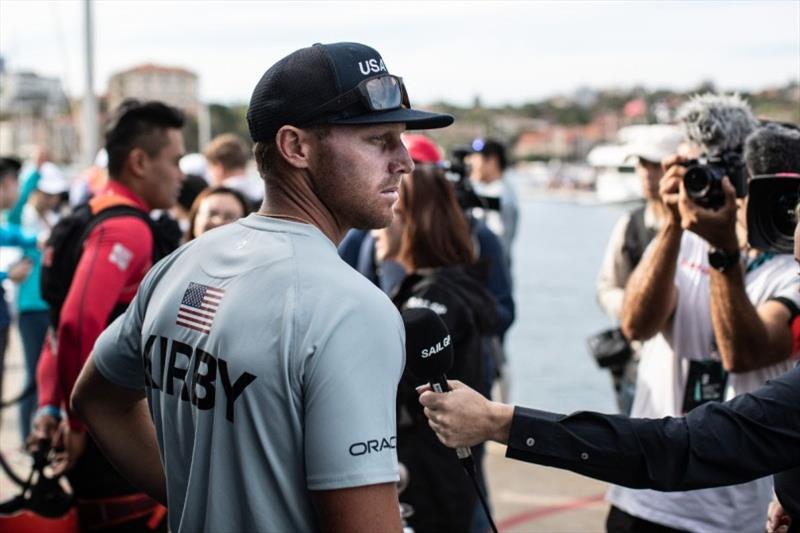 United States SailGP team at Sydney SailGP – photo © Matt Knighton / SailGP
"As a team we have a lot to learn about the boat yet, and about how best to work together as a team," Kirby said. "This is an incredibly tough boat to sail and we will take all the learnings from this event to improve together. The ingredients are all here."
The Sydney SailGP is the first installment of a new nation-vs.-nation professional sailing championship that competes around the world in turbocharged 50-foot foiling catamarans capable of reaching speeds in excess of 60 mph.
Australia SailGP Team, with the support of 20,000 fans around Sydney Harbor, won this first SailGP championship, followed by Japan, Great Britain, China, France and USA.
by Laura Muma