The relentlessly popular one design Sigma 33 is celebrating its 40th anniversary this summer at class championships, taking place in Dartmouth on June 14-16.
Sigmas regularly draw twenty plus boats, which is pretty impressive for a class that first launched the same year Sony released the Walkman and the USSR invaded Afghanistan. Entries for this June's regatta have already been received from all parts of the UK and Ireland, and the organisers expect a record turnout for this anniversary event.
Last summer the class gathered in Dun Laoghaire Bay Dublin, for three days of racing that was as close to perfect as any regatta could hope to get. The fleet was treated to perfect, steady breeze in the teens, ne'er a cloud in the sky and first class extremely close racing.
Sigmas have always had a reputation for attracting top racers. One design rules have been strictly maintained down the years, which has kept the costs down and the racing close. The boats are comparatively cheap and you cant buy your way to the front of the fleet. In the Sigma class it's the best crew that win, not the wealthiest skipper.
Royal Dart Yacht Club and the Sigma class association will host the three day series of up to nine races from June 14 – 16.
There is an early bird discount for entries received before March 31st. Notice of race is available here.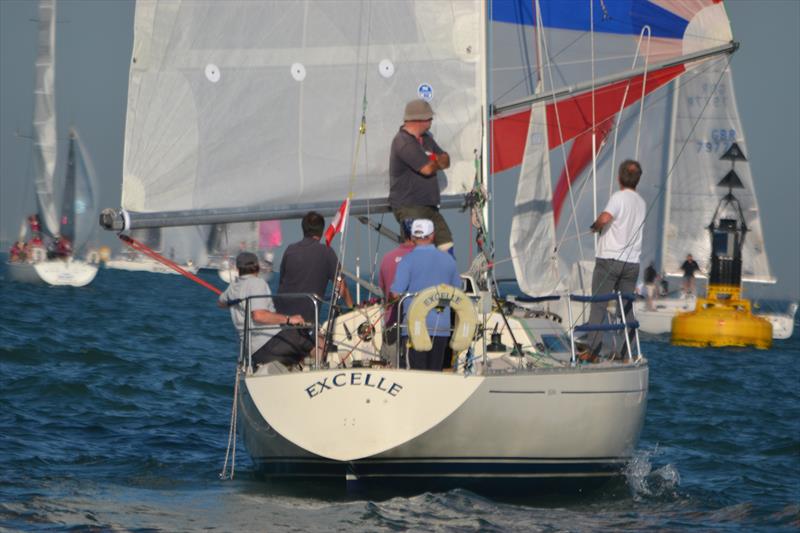 The Sigma 33 class is celebrating its 40th anniversary in 2019 – photo © Sigma 33 class
by Andrew Laming