With less than three months to go until the start of the UK's largest classic boating event, The English Braids Falmouth Classics 2019 is set to be bigger and better than ever.
Keith Tullett, Chairman of the Falmouth Classics Association, says: "The team have been hard at work getting everything in place ready for June. We are delighted with preparations so far for this year's Classics – it's set to be even bigger and better than last year! We'd like to say a huge thank you to all our fantastic sponsors, who have truly been vital in creating such a great event this year. I look forward to welcoming all spectators and participants in just a short couple of months."
Over 200 classic yachts are expected to participate in the three-day regatta, which will be held from 14th -16th June and includes two days of racing and rallying. The finale of the event comes in the form of two stunning displays; the Parade of Sail and Power for vessels over 20′ in Falmouth Harbour, and the Parade of Small Boats in the Inner Harbour.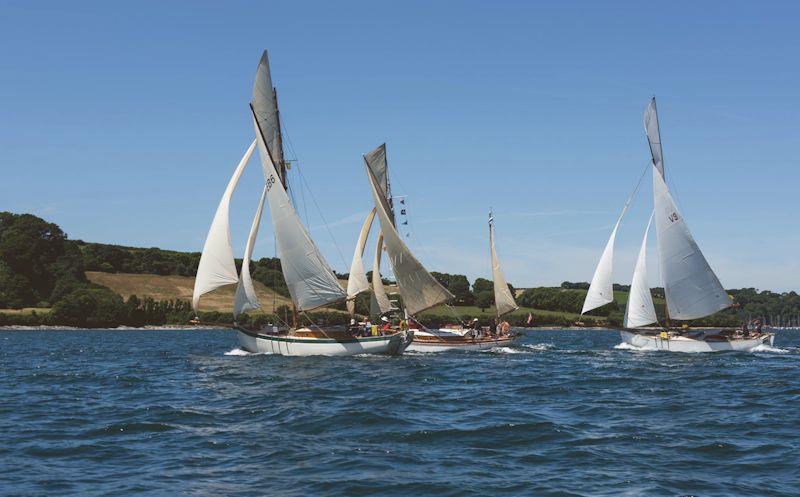 Falmouth Classics 2018 drew 192 entrants – photo © Asher Mann
Some stunning entries have already been received, including the 1958 America's Cup contender 'Spectre' and the 1895 fifty foot 'Constance', a tender which transferred crew and guests from the Royal Yacht Squadron Cowes to a steam yacht.
In addition to the racing and parading is the rowing and sculling competition. This will take place in the afternoon on Saturday 15th June around the Greenbank Hotel, along with plenty of onshore activities for spectators to enjoy. The Falmouth Haven Pontoon will be open to the public twice on the Saturday for a close-up look at the huge variety of beautiful, classic boats moored alongside, including the Brixham trawler 'Vigilance of Brixham'. It is free entry to the pontoon opening, however donations are welcome, with all proceeds going to the Falmouth RNLI and Coast Medic.
The Maritime Village on Custom House Quay also returns this year, sponsored by Tilley. Last year it proved to be enormously popular, with demonstrations of traditional skills and retail stalls selling nautical-themed items, and this year is expected to be even more so. Visitors will be able to find out more about the Royal Navy, check in at the RNLI sea safety stand and watch demonstrations. You can even buy a boat, and try a taste of Dartmouth English gin.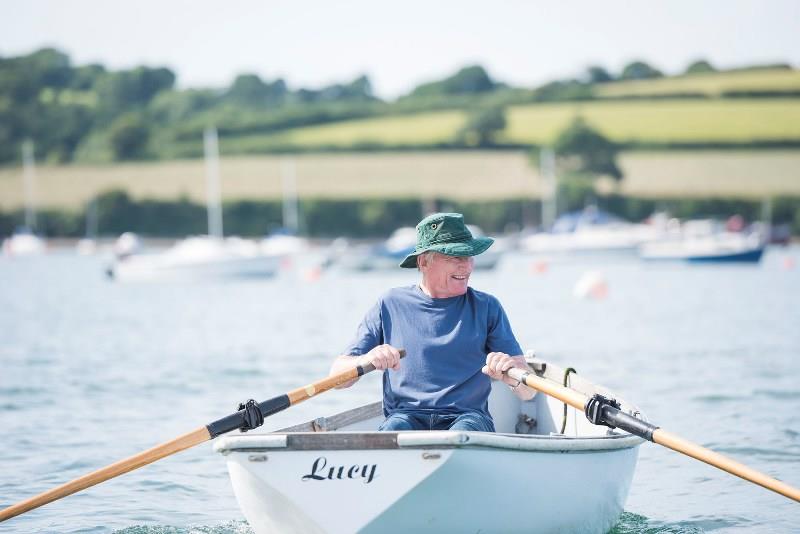 Rowing and Sculling at the Falmouth Classics 2018 – photo © Event Media
Two thirds of the alongside berths at Falmouth Haven have already been allocated so if this is your mooring of choice, make sure to book as soon as possible. Simply visit here and select 'yes' under berthing required. Alternatively, you can call 01326 250604 or email info@falmouthclassics.co.uk. Early Bird entry closes on Tuesday 30th April and berthings are on a first come first served basis.
There's still plenty of time to take part in this year's Falmouth Classics – visit falmouthclassics.org.uk for more information and to sign up.
by Kate Hucklesby