The second year of the hosting of the Lago Maggiore International RS Aero Regatta by Unione Velica Maccagno saw a nice increase in numbers to nearly 30 RS Aeros representing a total of ten nations.
The regatta provides keen racing with light and moderate breezes but also a relaxed atmosphere enjoying the scenery, weather and fine cuisine found on the Italian lakes. Maggiore is quite centrally located and accessible whilst the provision of a charter fleet also allows long distance travellers to fly in.
Several sailors arrived in time for a brisk practice session on the Thursday morning with a mixture of RS Aero 5 and 7 rigs. On Friday pre-event coaching helped those new to the RS Aero, or isolated from other sailors, to learn the tips gained in the established fleets to progress their technique and speed more quickly. This training day allowed the prototype RS Aero 6 rig to be tried by several sailors.
Racing started on Saturday with four races scheduled each day over the weekend. The absence of the early morning wind led to four back to back races being held each day in the afternoon breeze from the south. Throughout the weekend the wind ranged from 7-13kns funnelling through the narrowest part of the lake opposite Maccagno. The steady breeze and flat water enabled sailors to be closely matched, providing good racing with small gains being hard earned.
In the RS Aero 5 Roy Van Maanen (IRL) pulled out a lead on day 2 to win from Tiziano Arioli (ITA) in 2nd and Sylvia Mrazova (CZE) in 3rd and top Lady overall.
Tight battles in the RS Aero 7 fleet saw Peter Baton (GBR) narrowly edge out Marcus Warner (GER) with Tim Woodcock (FRA) taking third.
The RS Aero 9s had close racing with a strong Swiss showing. Gianfranco Gallino (SUI) closed out the overall victory from Andreas Gerster (SUI) in the last race, with Jon Mills (GBR) in third.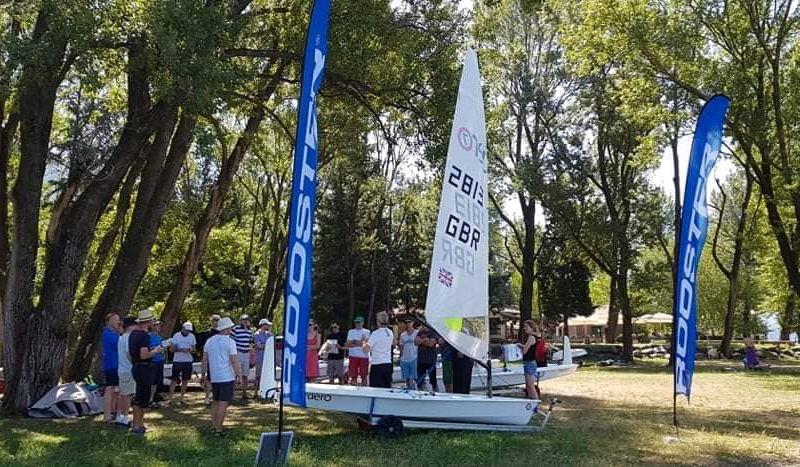 Lago Maggiore International RS Aero Regatta 2019 – photo © UVM
A huge thank you to UV Maccagno for making us all so welcome again and to the event sponsors RS SailingItalia, Rooster and Nauticaluino for their generous support. We look forward to returning again next year!
At the prize ceremony UVM laid on a fantastic Italian buffet including five wonderful berry cheesecakes to celebrate the RS Aero's fifth birthday, exactly five years since the first production RS Aeros were launched.
Results and more photos available at: www.unionevelicamaccagno.it/regate
Next month the RS Aeros return to the Italian lakes again, this time to Maclcesine on Lake Garda for our 2019 RS Aero European Championship. Over 100 RS Aeros are already signed up and this is set to be a cracking event! See www.rsaerosailing.org/index.asp?p=event&eid=1584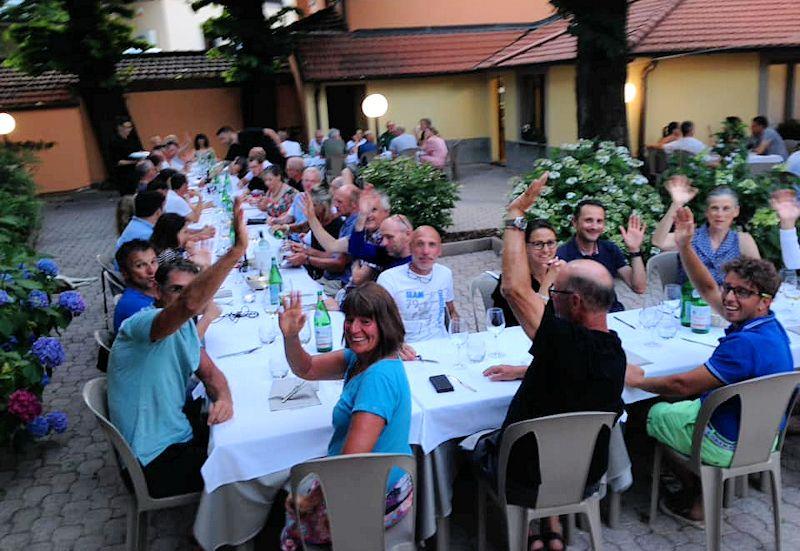 Lago Maggiore International RS Aero Regatta 2019 – photo © UVM
by RS Aero International Class Association