McConaghy MC60 at Miami International Boat Show
Now at her new home in Florida and completing sea trials, the MC60 will be available for viewing in south Florida during the Miami Boat Show.
Contact McConaghy Sales Director James Kinloch to arrange a private viewing. Email James or visit the McConaghy Multihulls stand at the show, location A245.
McConaghy MC60 #2 delivered
The second of three McConaghy MC60s under construction has now been completed. The owners have selected the hard top option which has integrated LED lighting, clear storm dodger at the front and sides to protect the helmsmen, and shade cloth around the aft section.
Other high spec features include military-grade lightning protection, silent running and upholstery detailing unique to each cabin. Initial performance indications are exceptional, she is a windspeed+ boat in light airs and tracks upwind like a dream.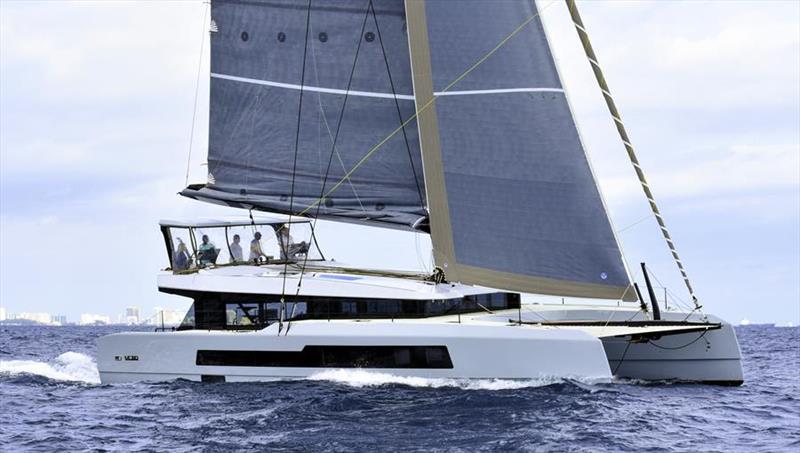 McConaghy MC60 © McConaghy Boats
by McConaghy Boats