The Melges 32 World League 2019 season has officially started today in a sunny Villasimius. Two races with light-wind conditions revealed the first power relations within a fleet of many senators and several new entries.
Excellent the performance of team Donino helmed by Luigi Giannattasio, sailing with a valuable team including Manuel Weiller, Sebastian Col and Federico Michetti, which has impressed both for his speed in today's conditions (between 6 and 10 knots), his perfect maneuvers and tactical choices, granting to the current leader a first and second place in day 1.
Caipirinha by Martin Reintjes is another team that can certainly smile for having started the first event with the right foot. This steadily growing team of the last season, now shows that it has absolutely not interrupted the positive trend dictated by an experienced afterguard, Gabriele Benussi and Alberto Bolzan. Reintjes and his team, after the sixth place in the first race, caught an excellent bullet in the second one chasing Donino at four lengths.
Third place of the provisional general results goes to Wilma of Fritz Homann, with Nicola Celon calling tactics, author of two very consistent results (fifth and a fourth place.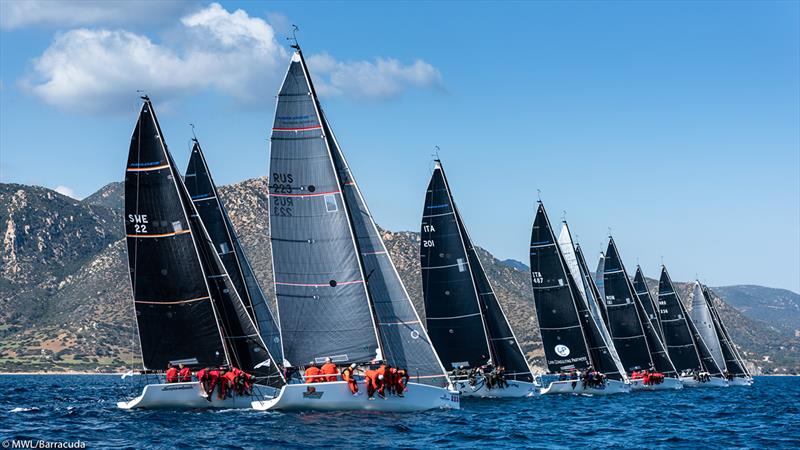 2019 Melges 32 World League Villasimius – photo © Melges World League / Barracuda
To complete the fourth and fifth place of the top provisional rankings, the current Melges World League champion, Giogi of Matteo Balestrero, supported by Matteo Ivaldi as tactician (eighth and third today) and Torpyone by Edoardo Lupi and Massimo Pessina, with the Portuguese Hugo Rocha at the tactics, authors of two swinging partial results (second and tenth).
In the Corinthian division the provisional leader is Kilian Holzapfel's German team Homanit (eleventh in the overall ranking with a partial twelfth and eighth place).
This closes the first day of the Melges 32 World League 2019, a season that promises to be one of the most uncertain and spectacular of recent years.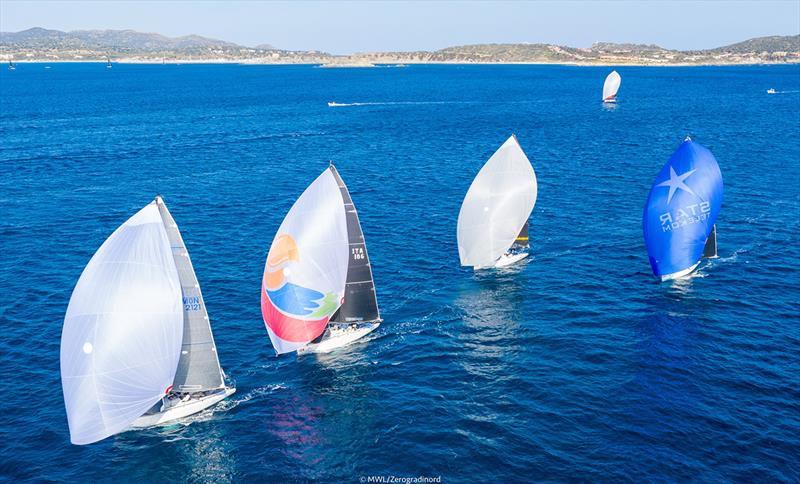 2019 Melges 32 World League Villasimius – photo © Mauro Melandri / Zerogradinord
Useful Links: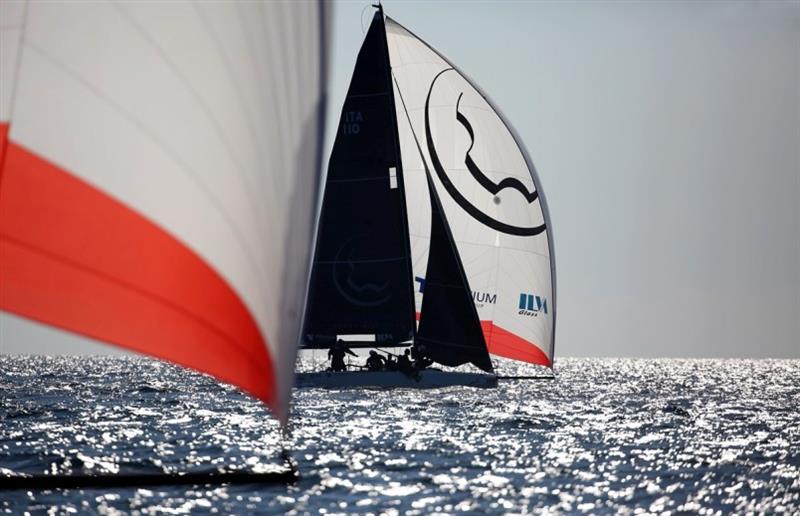 Day 1 – 2019 Melges 32 World League Villasimius – photo © Max Ranchi
by Melges World League