Only seven days remaining to express your interest to compete in the 18th Annual Warren Jones International Youth Regatta!
Hosted by the Royal Freshwater Bay Yacht Club, 2020's Warren Jones Regatta will be sailed from Monday, 27th through to Friday, 31st January as part of the 2020 City of Perth Festival of Sail.
Applications are open to males and females under 25 years of age as at Friday, 7th February 2020, from any nation, as long as they are members of a yacht club. Local skippers will be selected through qualifying events – interest must be expressed in order to be eligible. Full eligibility requirements are featured in the Notice of Race.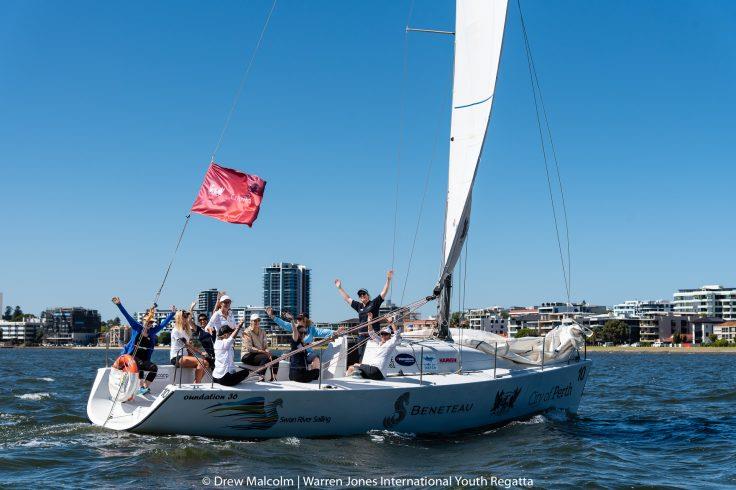 2019 Warren Jones International Youth Regatta © Drew Malcolm Photography
Event Organisers are currently accepting Expressions of Interest to fill the twelve entry positions for the event's eighteenth year. All Expressions of Interest are to be completed online via the Swan River Sailing website.
The Expression of Interest period will close at 5pm WST on Friday, 13th September 2019.
Click here to express your interest now!
more info …facebook.com/SwanRiverSailing
by Swan River Sailing