IMCA Worlds 2021 gets under way on Lake Garda Italy, held at Fraglia Vela Malcesine.
With last year's scheduled Worlds at Weymouth cancelled due to Covid, this will be the first major event since Australia's Tom Slingsby dominated in Perth, Western Australia in December 2019.
Move on to 2021 and this years Worlds still reflect the effects of Covid with many competitors sadly unable to travel from wider areas, but nonetheless, a large entry of over 150 competitors are keen to get under way.
Amongst that entry, the class has once again attracted some of the biggest names in high performance sailing. From Olympic Medallists, SailGP stars, America's Cup legends, multiple World and Class champions from all disciplines, down to the hard core Mothies that wouldn't swap the class for anything, there is a great mix of talent on display.
Tom Slingsby at Foiling Week 2021 – photo © Martina Orsini / Foiling Week
Think of the names Slingsby, Outteridge, Goodison, Bruni, Tita, Fletcher, Hiscocks, Jensen, Langford, Ryan, Johnson, Curtis, Botin, Aleh, Robertson, Jacobson, Buhl, Funk and you feel this is the one class where the heavy hitters truly come to test themselves against their peers. Add to the above names a long list of polished class sailors ready to take a big scalp showing nothing is certain this time around.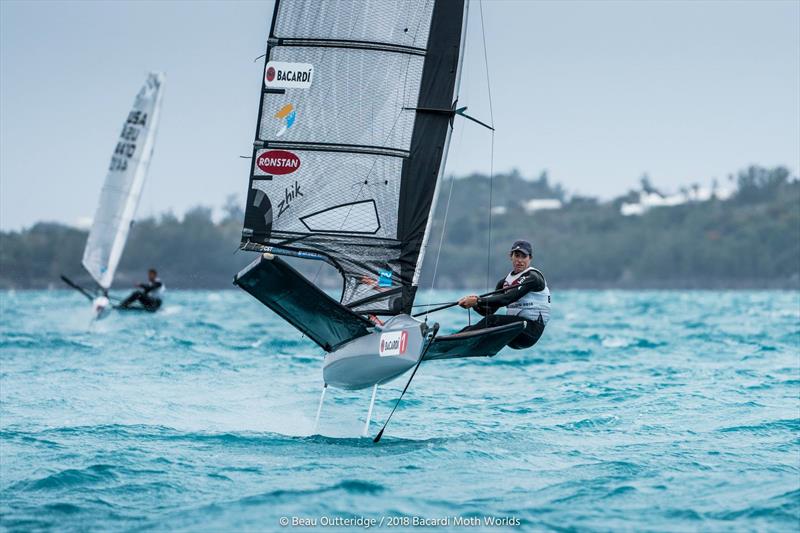 Paul Goodison wins both races on day 2 of the 2018 Bacardi Moth Worlds in Bermuda – photo © Beau Outteridge / www.beauoutteridge.com
As for the boats and designs, well we all know that the Moth class doesn't stand still. This time around we have an even bigger mix of designs present from the latest iteration of the Mach 2(AUS), the Exocet(UK) that has won the last 4 Worlds, the envelope pushing Bieker (AUS/NZ), the local Manta (ITA), the latest fixed wing Rocket R2(UK), the Hollom Thinair(UK) and the just launched Exploder from Spain. Mixed within this group are a smattering of one off home builds and older generation designs that offer a gateway into the class for any level.
As for Sails, deck sweepers have become the norm with the big lofts of North and Doyle being matched by the likes of Lennon(UK), KA(AUS) and 1D(HUN) in chasing the most efficient low drag shapes and profiles.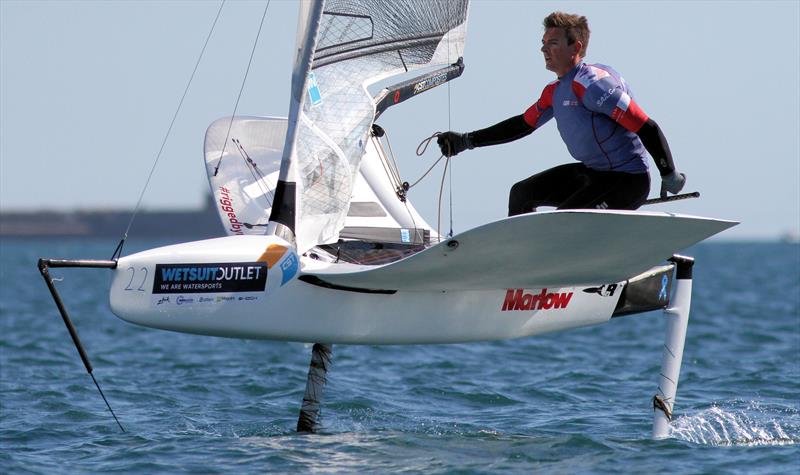 Dylan Fletcher wins the 2019 Wetsuit Outlet UK Moth Nationals at Castle Cove SC – photo © Mark Jardine / IMCA UK
All of these sails are carefully matched to masts predominantly through CST(AUS) and CTech(NZL) that have interchangeable 2 piece sections of variable stiffness that can be tailored to suit the conditions.
Put simply, the boats are flying higher on even longer/thinner foils, use the latest in rig technology on aero refined platforms and are hitting 20+ knots upwind, raced by some of the keenest sailors in the sport. All for the love of it and chance to get one over on their mates.
Let's see who comes out on top…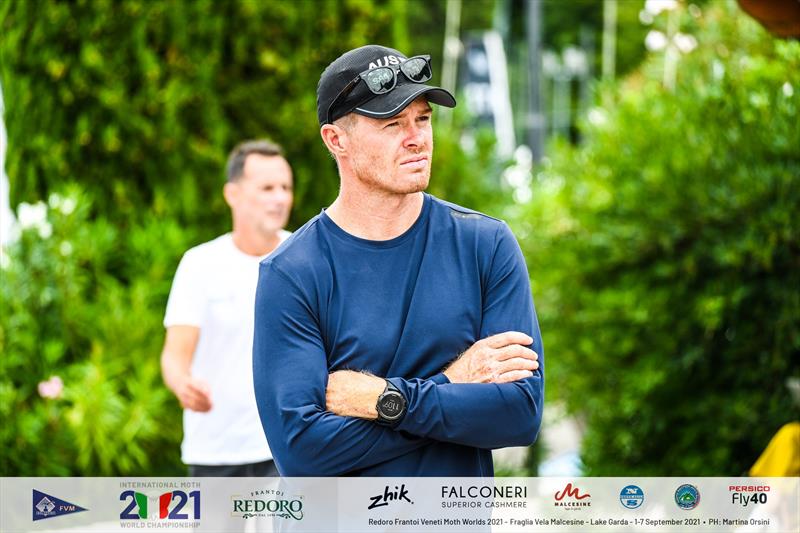 International Moth Worlds 2021: Tom Slingsby, defending champion – photo © Martina Orsini
by IMCAUK