The inaugural 300.0nm Eleuthera Race was the final race of the 2019-2020 SORC Islands in the Stream Series.
The race provided a challenging course to an exciting tropical destination with warm temperatures, crystal clear waters, and a perfect location to wrap up the season series.
The race started on March 11th off of South Beach, Miami in easterly breezes, proceeding across the Gulf Stream, leaving Great Isaac, Great Stirrup and Eleuthera to starboard, rounding the southern tip of Eleuthera, and proceeding up the west side of the island to the finish near Powell Point.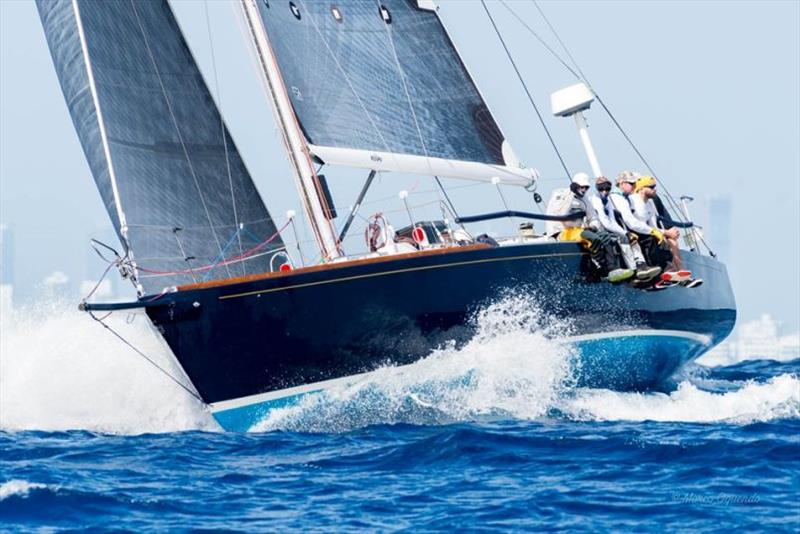 2020 SORC Eleuthera Race © Marco Oquendo
Enjoying the conditions and finishing in just over 46 hours of sailing were three very well-sailed J/Teams. Winning ORC B Class and ORC Overall was the duo of Hanson Bratton and Tom Anderson on their J/120 Kairos. Then, in ORC A Class, Chris Lewis's J/44 Kenai took the silver while Joe Brito's J/121 Incognito took the bronze on the podium! That was a great outcome to see all three boats garner silverware on the podium!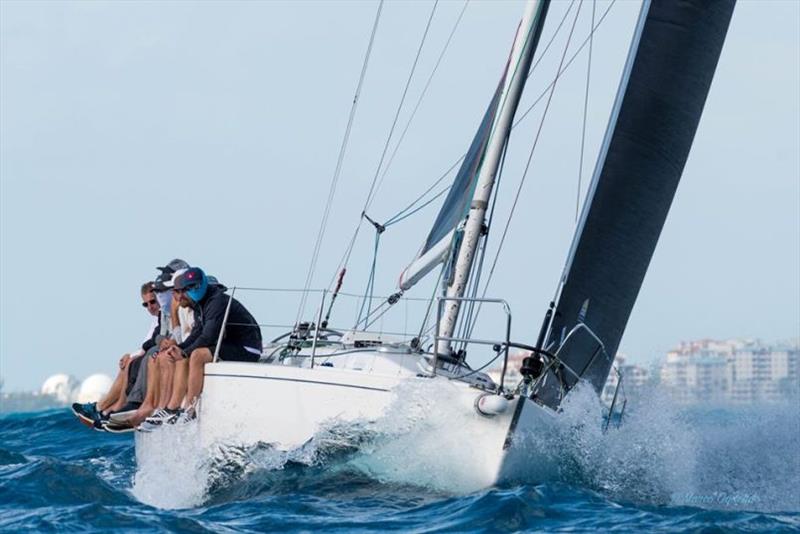 2020 SORC Eleuthera Race – photo © Marco Oquendo
Incredibly, the entire outcome of the SORC Islands of the Stream Series came down not only to the final race, but to the last several hours of the race!
In the end, both the J/121 Incognito and the J/44 Kenai had a shot at winning the overall series. It all came down to the final few tactical moves at the end of the race. Both boats had been "in-the-money" on the overall leaderboard, but ended up dropping to fourth and fifth, respectively, for Incognito and Kenai.
More SORC Eleuthera Race sailing information here.
by J/Boats