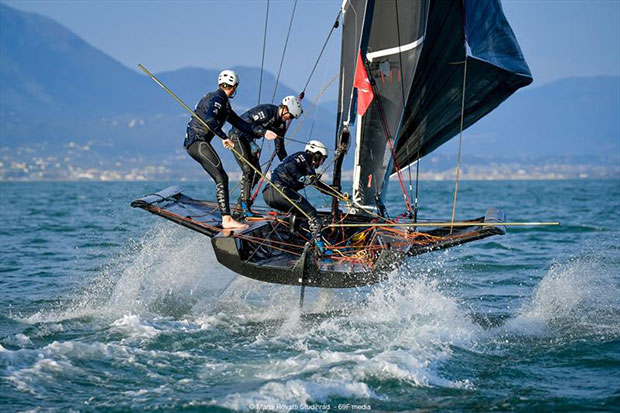 The 69F project builds momentum with Persico 69F Cup starting in Malcesine on the 27th of April and the second act of the Youth Foiling Gold Cup confirmed for August.
Following a successful first regatta in Gaeta this spring, the Youth Foiling Gold Cup has secured its future and builds towards the rest of the season with new resources and new clarity.
The season's second act has been confirmed for Limone, on Lake Garda's western shores and will run between the 13th and the 26th of August. The third act has been moved up from 2022 and foiling sailors will now contest the final in early December, at a venue to be confirmed shortly.
Immediately following act three, the top two teams from each of the three acts will race each other in the YFGC Finals to determine the overall champion and the season ranking to determine the distribution of the 95,000 Euro prize purse. In contrast with the initial winner-take-all prize, the new purse is both bigger and rewards the entire podium instead of just the top team.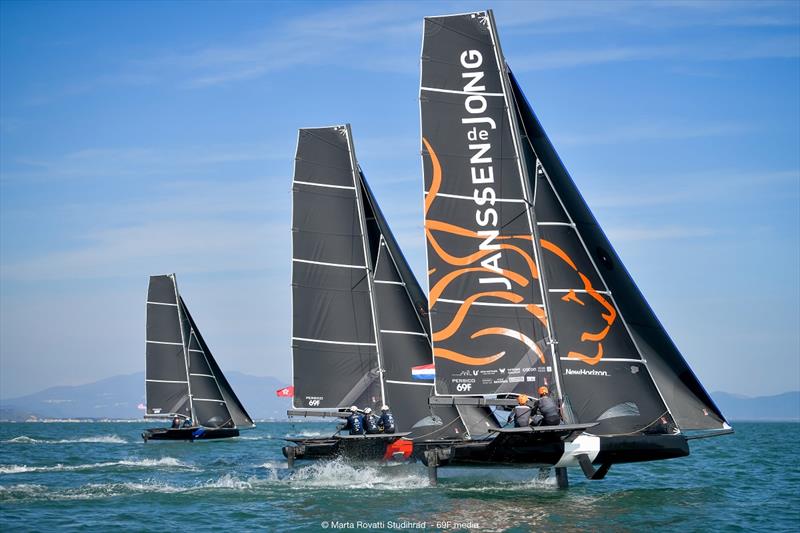 69F Youth Foiling Gold Cup © Marta Rovatti Studihrad Uniquely in sailing, the prize purse will be distributed in the form of vouchers to participate in the 2022 season of the Persico 69F Cup, thereby rewarding the top sailors with continued access to high-level competition. Freshly returned from racing the 36th America's Cup on American Magic, Maciel Cichetti believes that this kind of prize will help drive youth sailing participation.
"We want sailors to keep coming back to develop their foiling skills and this prize format is the Persico 69F class's way of reducing barriers to entry to top-level racing".
There is still time to sign up for the second act in Limone for teams that missed the first act in Gaeta. The six boat fleet of foiling Persico 69Fs can accommodate up to twelve teams for the warm-up, qualifiers, knockouts, and final rounds of racing. The shore team will again provide top-level technical support, so the teams only need to show up and sail.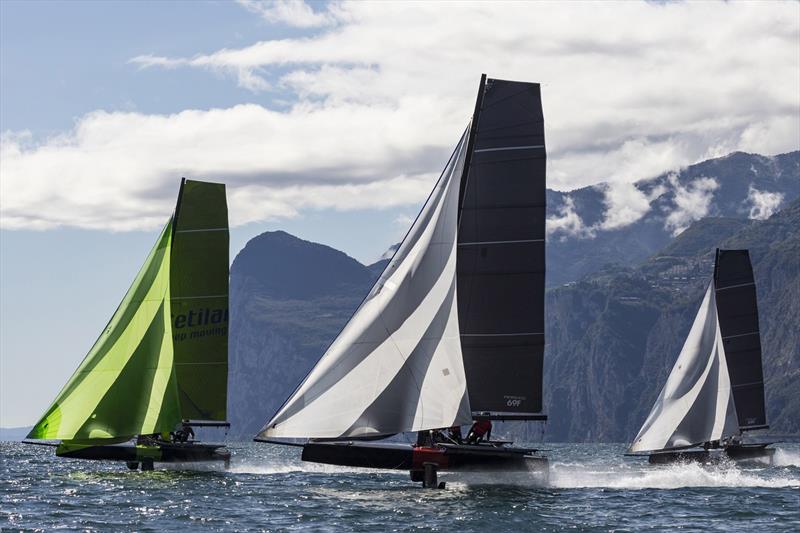 69F Youth Foiling Gold Cup – photo © Francesco Ferri
The new sponsorship that the Class has secured will subsidise some of the race entry fees, dropping prices and making the racing ever more accessible. The Persico 69F Class now offers the full regatta experience, including boat charter and shore team services for 7,500 Euros for one event or 14,000 Euros if a team signs up for both remaining acts.
If you are a youth team and want to join the circuit or want to join the Persico 69F Cup that is open to the wider sailing public, please contact 69F representative Francesco Rubagotti at info@69fsailing.com or telephone +39 3349048640.
by Yuri Nicolussi