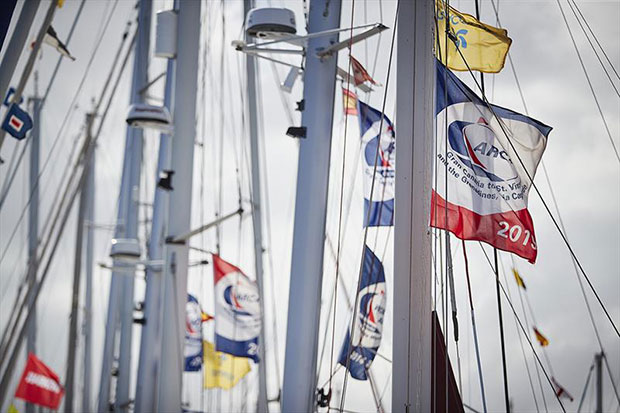 Join the fun in Las Palmas, the camaraderie of the ocean crossing and the excitement of landfall in Saint Lucia. Entries are open: You can now join ARC 2021!
For full details, request an information pack. This includes full pricing, rally benefits and links to our conditions of entry and safety equipment requirements and will be sent to you be email.
About ARC 2021
The ARC is a 'must do' for many sailors, and attracts over 200 boats and 1200 people every year to sail 2700 NM across the Atlantic from Gran Canaria to Saint Lucia.
The 2021 edition of the Atlantic Rally for Cruisers will start from Las Palmas on 21 November 2021, following the traditional programme of pre-departure activities from 8 November 2021.
The fleet will arrive in Saint Lucia to be met on the dock with a rum punch and a chilled beer after the adventure of a lifetime and the final prize-giving will be held in Rodney Bay on 18 December.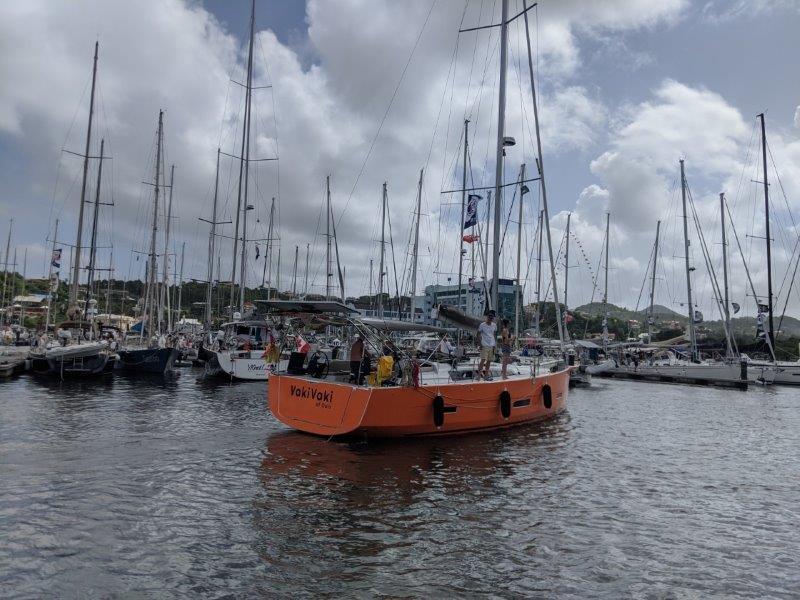 ARC fleet – photo © World Cruising
Benefits of Joining the Rally
Most people join a World Cruising Club rally for the security and peace of mind of an organised event; for the camaraderie and friendship of a large group of like-minded people; and for the fun of sailing in a fleet of boats. It's as much fun for experienced sailors as for those new to ocean sailing.
ARC participants benefit from a host of discounts and advice from World Cruising Club partners for a range of products and services. From clothing to insurance, charts to liferafts, and sails to satphones, the companies we work with know our rallies and requirements and will be happy to help you. Crews and their friends and family can also benefit from specially negotiated hotel rates and discounts on flights.
Each year, approximately 20 marinas offer substantial discounts to ARC participants; an average 45ft boat can save in excess of 30% on their berthing fees by planning their sail from Northern Europe to the Canaries to utilise the discounts available. On arrival, several boats comment that they have saved well over the entry fee in marina discounts alone, as well as meeting fellow ARC crews along the way.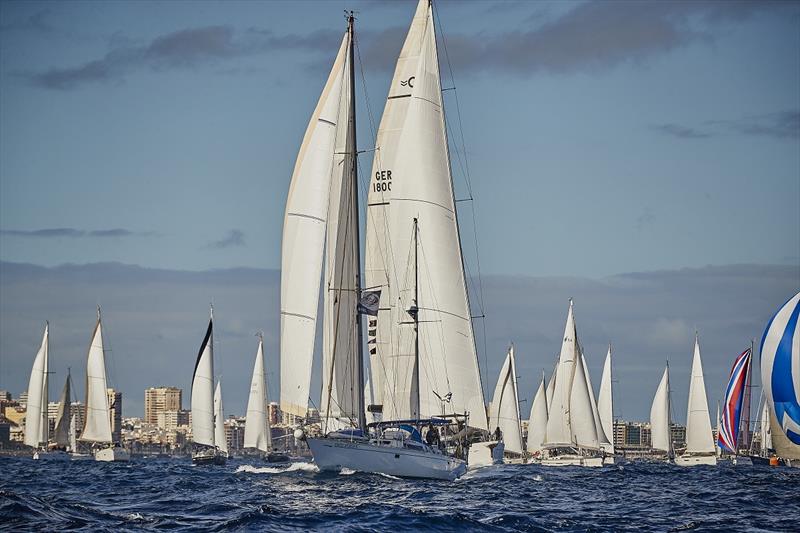 How to Join the Rally
The first step is to request an information pack. This contains all the essential information to know before you book, full pricing, rally benefits and links to our conditions of entry and safety equipment requirements.
To sign up for the rally, please click here. After you have completed your entry and paid your boat fee, we will send you a confirmation email and receipt.
Due to restrictions of docking space, the ARC has an upper entry limit of 225, after which we start a waiting list. In order to avoid disappointment, we recommend that entries should be made as soon as possible after entry opens.
by World Cruising Club