The GC32 Class sets sail into 2019 with a circuit stronger than ever thanks to its teams consolidating on one circuit, the GC32 Racing Tour.
For its sixth season, the five event series for ultra-high performance one design catamarans will once again visit venues mostly likely to offer the stable wind and flat water that enable the nimble GC32s to fly at 30+ knots. In addition, the GC32 Racing Tour's organisers are investigating options for concluding the season, for the first time, outside of Europe.
For a third year, the GC32 Racing Tour will start in Italy, but this time in Villasimius on the southeasternmost tip of Sardinia. This will be the third time the GC32 Racing Tour will have visited this popular holiday destination, renowned for its azure waters, exotic marine life and pink flamingos. Racing at the GC32 Villasimius Cup will take place off the Marina di Villasimius near the protected maritime area of Capo Carbonara.
While in 2018, the GC32 teams were rudely awakened when they started their season with a World Championship, this year they should be slightly better prepared. Taking place at the end of June, the GC32 World Championship in Lagos, Portugal will be only the GC32's second World Championship since becoming a World Sailing International Class. The southern Portugal event will double as the second event on the Tour.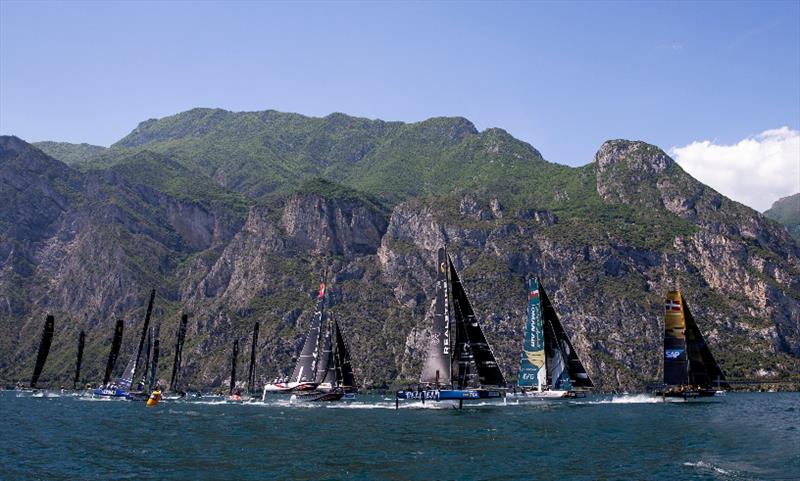 Full GC32 fleet racing at last year's World Championship on Lake Garda – a taste of things to come in 2019. – photo © Pedro Martinez / GC32 World Championship
Racing off Lagos takes place on the Atlantic, but the waters here are protected by Cape St Vincent, the southwestern tip of Europe, just 10km away. With sea breeze conditions and flat water, the GC32 World Championship should offer perfect foiling conditions.
For its third event, the GC32 Racing Tour will once again visit Palma for 38th Copa del Rey MAPFRE, the Mediterranean's most well established multi-class regatta. While other Tour events are stand-alone, in Palma the Tour gets to showcase itself to the cream of international monohull fleets such as the maxis, TP52s and Club Swan 50s. Participation by the Spanish royal family, the Real Club Náutico de Palma's magnificent clubhouse and hospitality, always make this a popular event with teams.
No GC32 Racing Tour season is complete without visiting Lake Garda. Here the foiling catamarans will again be hosted by Fraglia Vela Riva at the lake's northern end. The GC32 Riva Cup will take place mid-September rather than its usual beginning of season slot. At this time of year the temperature is warmer and the northerly Péler wind more dominant.
The location of the final event of the season is yet to be announced.
In 2018 Franck Cammas and his NORAUTO crew became the first team to win the GC32 Racing Tour for a second time. The French Volvo Ocean Race winner is looking forward to trying to defend his title: "We were very happy with the circuit last year in terms of the venues – Palma was a bit light, but the racing can be good and at Copa del Rey there is always good ambience with all of the other boats around. Lake Garda is wonderful, Lagos also and Villasimius is 'versatile'. We are very happy with the choice of venues."
Cammas is especially looking forward to Lagos. "We were frustrated with the last Worlds and our result there – we made some stupid mistakes which we would normally avoid."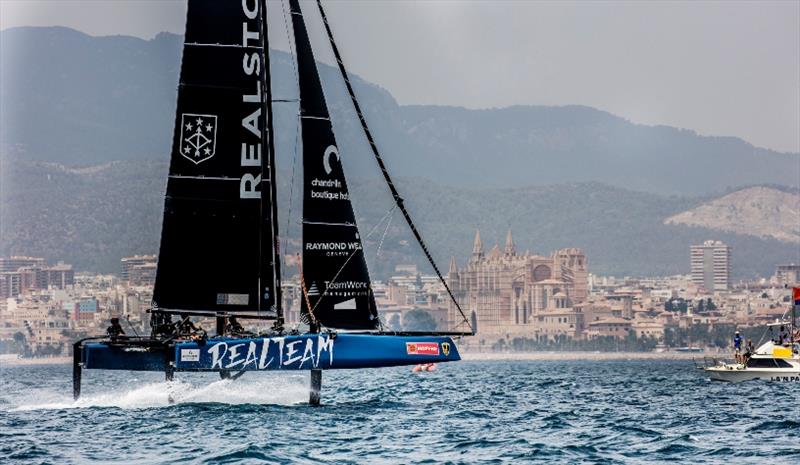 Racing at Copa del Rey MAPFRE takes place alongside other grand prix classes. – photo © Jesus Renedo / GC32 Racing Tour
"My crew is very motivated to stay on the GC32 Racing Tour this year as am I, NORAUTO and Thibault Derville (Directeur Général, AUTO5 – Norauto International). We are looking forward to going again and I think we can do well."
GC32 International Class Association President Simon Delzoppo, also owner-driver on.film Racing, commented: "Following what we saw at our first GC32 World Championship in Riva last year, I'm greatly looking forward to the combined GC32 fleets racing together throughout 2019. This can only make the GC32 Class stronger. Once again we are getting to race in some of the best venues for our flying catamarans and I am especially looking forward to returning to Lagos for our second World Championship."
Teams competing on the GC32 Racing Tour in 2019 will be announced in due course.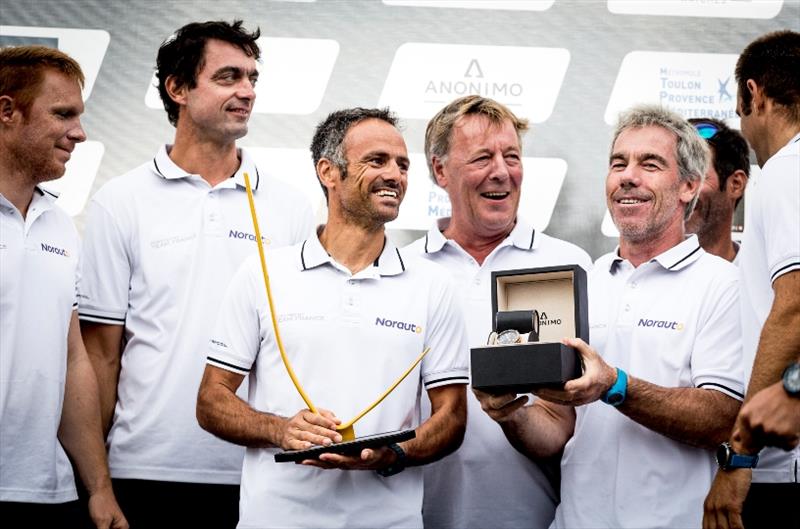 Franck Cammas and NORAUTO return as defending champions of the GC32 Racing Tour. – photo © Pedro Martinez / Sailing Energy / GC32 Racing Tour
2019 GC32 Racing Tour schedule:
22-26 May: GC32 Villasimius Cup / Villasimius, Sardinia, Italy
26-30 June: GC32 World Championship / Lagos, Portugal
31 July-4 August: 38 Copa del Rey MAPFRE / Palma de Mallorca, Spain
11-15 September: GC32 Riva Cup / Riva del Garda, Italy
6-10 Nov: TBA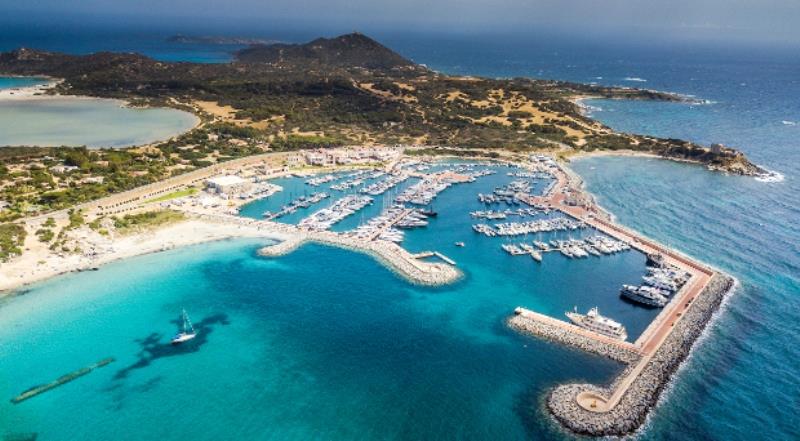 The GC32 Racing Tour is helping to put Villasimius on the map as a regatta venue. The Sardinia venue will kick off the 2019 season. – photo © Sailing Energy / GC32 Racing Tour
by GC32 Racing Tour