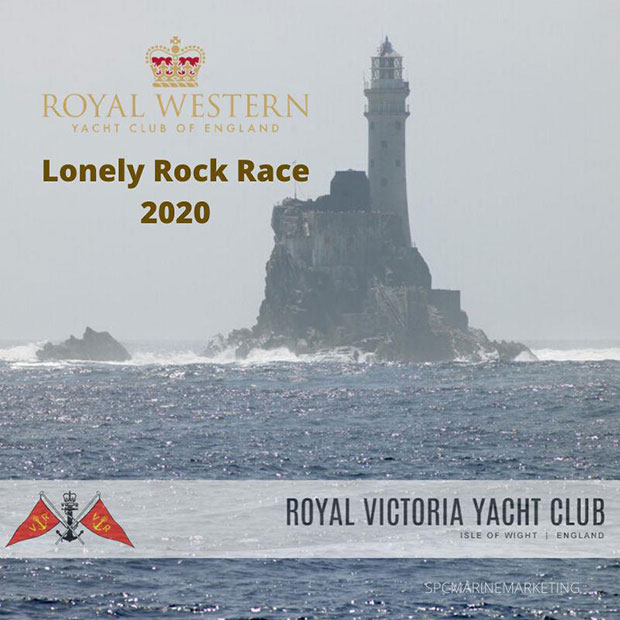 The Royal Western Yacht Club of England in Plymouth is excited to announce the RWYC 'Lonely Rock Race' 2020.
In association with The Royal Victoria Yacht Club, this biennial Race will start from the vicinity of Ryde in the Eastern Solent. The course will leave the Isles of Scilly to Port, round the Fastnet Rock to Port, pass the Isles of Scilly once again to Port and finally finish in Plymouth Sound.
The name 'Lonely Rock' is a loose translation of the Gaelic name – 'An Charraig Aonair' for Fastnet Rock. The original course dates back to 1925, when two members of the RWYC famously made a bet on who could win a race around this notorious landmark, starting from Ryde and Finishing in the Port of Plymouth. Now, the RWYC is bringing the Corinthian spirit back to the race with emphasis on the club sailor with a desire to take on this famous course. The Entry will be open to mono and multi hull yachts between 30 and 60 feet in length.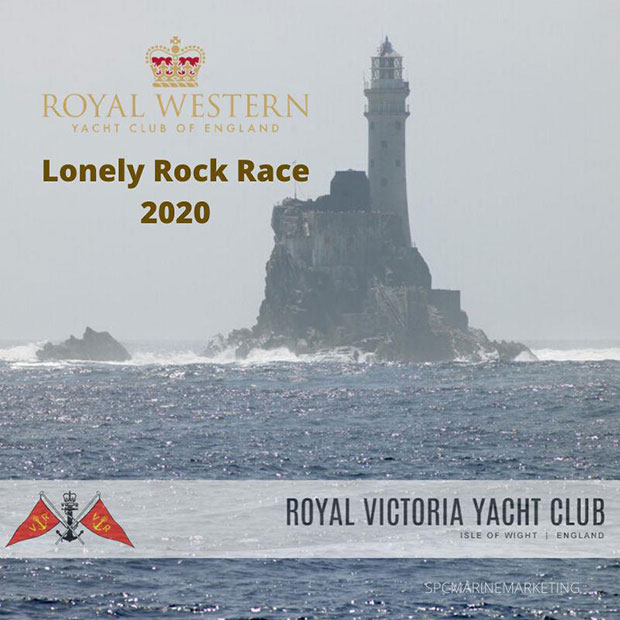 Chris Arscott, RWYC Commodore, explains "It is our intention to run a Corinthian race on alternate years to the RORC Fastnet Race. We realise that there are a number of sailors and boats that may struggle to finish the RORC Rolex Fastnet Race in time for work on the following Monday due to its new length. The 'Lonely Rock Race' is in no way intended to replace the RORC Rolex Fastnet Race and is nothing to do with RORC in any way; indeed it is to be held in opposite years to RORC's race and as such offers an additional opportunity to enjoy one of the most challenging Corinthian offshore race courses in the world."
The RWYC 'Lonely Rock Race' will start on the 16th August 2020.
Further information and Notice of Race on the RWYC 'Lonely Rock Race' to follow shortly. Enquiries to admin@rwyc.org
by Adrian Gray