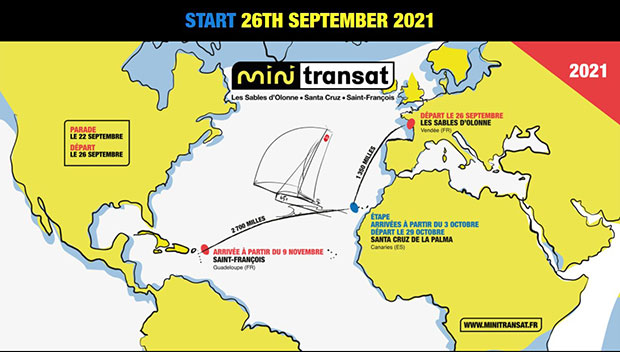 A 24-hour bonus for 80 racers
On Wednesday 20 October, the international jury responsible for examining the protests from 19 racers competing in the 23rd edition of the Mini Transat EuroChef, which were filed at the end of the first leg, has returned its verdict.
The latter has decided that Race Management's recommendations, information or advice to seek shelter in the closest port, which were given on 1 October 2021 following the issuing of a severe weather warning regarding the zones of South Finisterre and North Finisterre, were vague and imprecise and hence not clearly comprehensible for the competitors. As a result, it has decided that this was an inadequate action on the part of Race Management.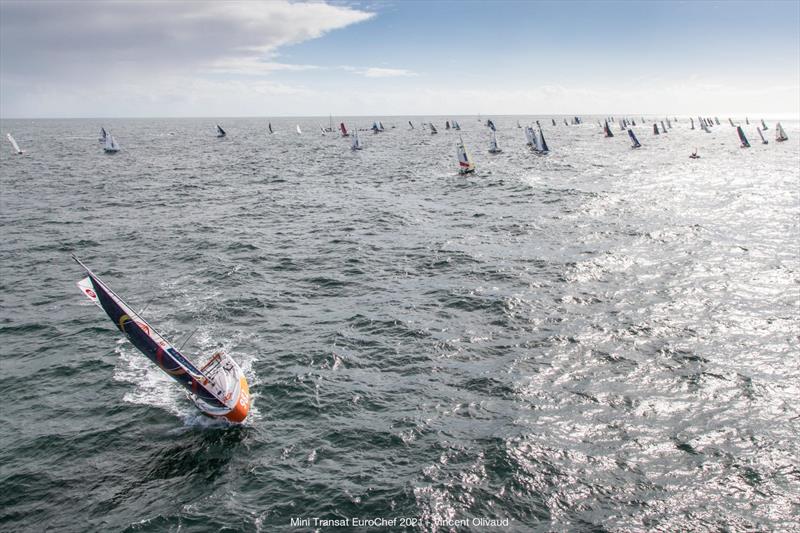 Mini Transat EuroChef 2021 Leg 1 © Vincent Olivaud
Therefore, the decision has been taken to award a redress to all 80 skippers involved. To be specific, 24 hours are to be deducted from their race times. This time bonus does not involve the top four boats in the prototype ranking. Nor does it affect the sailors who chose not to stop after the weather message was sent out by Race Management, namely Piers Copham (719 – Voiles des Anges), Melwin Fink (920 – SingForCom) and Christian Kargl (980 – All Hands On Deck), the latter having solely made a technical pit-stop following an electronics blackout.
Within this context, the podium positions for the first leg have been slightly modified. The young German sailor retains the top spot with a lead of 1 hour and 52 minutes over Hugo Dhallenne (979 – YC Saint Lunaire), now 2nd, with Austrian Kargl dropping a place. Among the prototypes, there is no modification to the current hierarchy, however there is some good news for Camille Bertel (900 – Cap Ingelec). The skipper originally finished the leg outside the permitted time but has now been issued a new ranking of 23rd position in her category.
by Mini Transat EuroChef