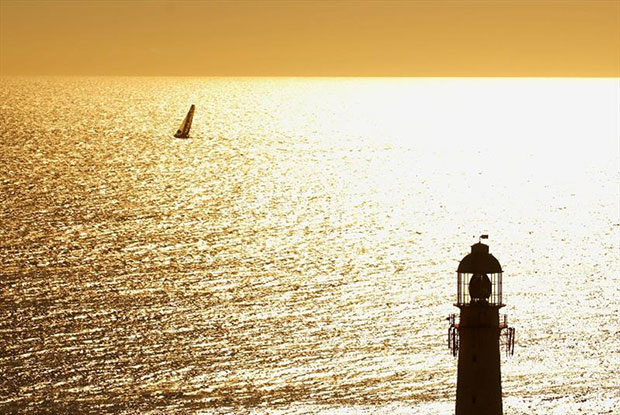 Final preparations underway for inaugural Mirpuri Foundation Sailing Trophy
Final preparations are under way for the inaugural Mirpuri Foundation Sailing Trophy, the first health-controlled race of this kind in the world.
Commencing on June 27, the sustainable two-day regatta will see a large number of sailing boats across three classes take to the Portuguese coast in a race between Cascais and Sesimbra, to raise awareness and important funds for marine conservation programs.
Organised in partnership with the Clube Naval de Cascais, the Sailing Trophy will be the first event of its kind, as the offshore racing world takes its first steps back into the water, in the wake of the Covid-19 pandemic.
Race organisers and a dedicated medical team have implemented strict testing and prevention measures in order to allow for sailors to return to competing in the spirit of environmental awareness. All participants including sailors, support staff and media will be required to present themselves for testing prior to the event to ensure they are free of Covid-19.
A prize pool of over €30,000 includes a top prize of €16,000 for first position. The winner will also be awarded the official event trophy. A number of other awards will also be announced in due course.
Three classes are being invited to compete in the inaugural event; NHC, Classic and ORC. The event has already attracted a high calibre of craft, with some of the world's fastest offshore racing boats promised to be on the start line, raced by some of the biggest names in professional sailing.
The Mirpuri Foundation has a legacy in competitive sailing as a global platform to share important messages of marine conservation and encourage positive change to better impact the planet. Through the 'Turn the Tide on Plastic' campaign in the 2017-18 edition of The Volvo Ocean Race, the Mirpuri Foundation was part of a global movement against plastic pollution, and in the next edition, the Mirpuri Foundation Racing Team will focus on raising awareness and driving action on climate change, as the team boat carries the message 'Racing for the Planet' around the world.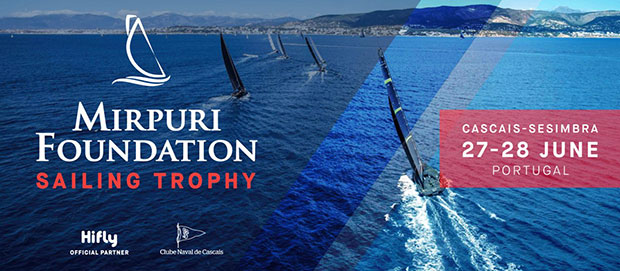 Dr. Paulo Mirpuri, Founder of the Mirpuri Foundation said: "The Mirpuri Foundation is proud of its reputation at the forefront of research and innovation. In these times of uncertainty as the world begins its recovery from the threat of Covid-19, we want to offer the sporting world a template for how to safely operate an event, so that we can return to enjoying safe competition in the beautiful oceans that we are working hard to protect. The Sailing Trophy is a significant step for all international sport and will make waves outside of the racing community."
"It is our aim to make the Mirpuri Foundation Sailing Trophy one of the premier annual racing events in the world. We are proud to work with our partners at the Clube Naval de Cascais to show the world how to compete safely and to continue to bring people together in the spirit of friendly competition, to highlight the ever-present need to protect our fragile ocean habitats. We have a wonderful list of competitors so far and some surprises we are excited to share. We can't wait to go racing."
Entries for the inaugural Mirpuri Foundation Sailing Trophy will close on June 17 at 23:59. Information regarding entry and the Notice of Race can be found at mirpurifoundation.org/mfst
by Mirpuri Foundation