After a 1-year hiatus due to Covid-19 restrictions and under the auspices of the Greek Ministry of Tourism (GNTO) and with LAGOON Catamarans as its Grand sponsor the 11th annual Catamarans Cup is back in action!
Open to sailors of any level of experience, the regatta draws participants from over 18 countries who wish to share with family and friends four days of competitive sailing combined with many side events and lots of fun, including a special welcome for the participants on every island of call, thematic competitions, cocktail parties, beach BBQs, dinners and much more!
This year's route starts from Athens and will take in the islands of Kea, Kythnos, Hydra and Poros, The final ceremony will take place on Poros on the 20th of October where winner's prizes will be awarded. A free day of sailing follows allowing all participants a day of post race relaxation on their way back to Athens.
Launched by Istion Yachting in 2010, the Catamarans Cup is a unique race of sailing catamarans that counts 10 consecutive years of success, perfectly combining a sailing race with a relaxing holiday week in the Greek islands.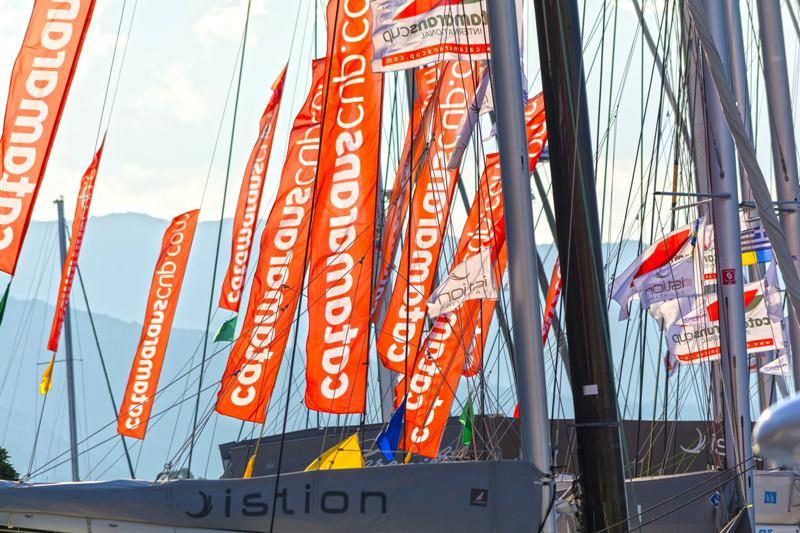 Catamarans Cup International Regatta – photo © catamaranscup.com
To learn more about this year's Catamarans Cup and to register for next years visit the official website. To view the catamarans available for the regatta visit the official organizer's website.
by Catamarans Cup International Regatta