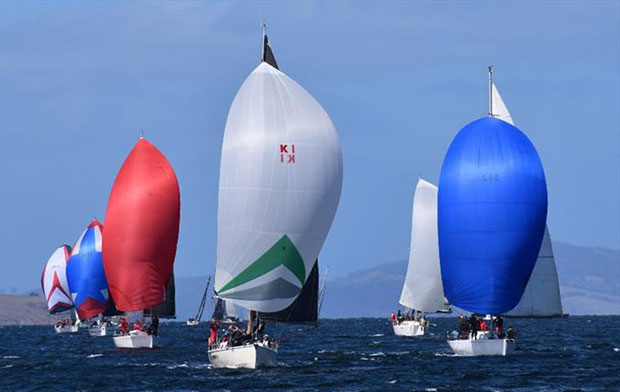 Ed Psaltis (Midnight Rambler) was in a class of his own in the Banjo's Shoreline Crown Series Bellerive Regatta comprehensively winning Racing Division One on AMS and IRC.
Psaltis, sailing from the Royal Yacht Club of Tasmania, won AMS with a score of eight points from Jeff Cordell (B&G Advantage) on 18 points and John Dryden (Jazz Player) on 26 points. His win on IRC was equally formidable on 9 points from B&G Advantage on 27 points and Wayne Banks-Smith (War Games) on 28 points.
The final day of sailing on the River Derwent brought with it much more settled conditions than the previous day with a steady 10 to 15 knot south easterly breeze for most of the day. Tim Gadsby (FilePro) from the Bellerive Yacht Club won the Performance Handicap on 28 points from John Dryden (Jazz Player) on 29 points and B&G Advantage on 34 points.
Psaltis capped off a sensational weekend of sailing also winning the second Tasmanian AMS Championship. The inaugural AMS Championship was sailed as part of the same regatta in 2019 and is an initiative of the Bellerive Yacht Club for entries with current AMS certification.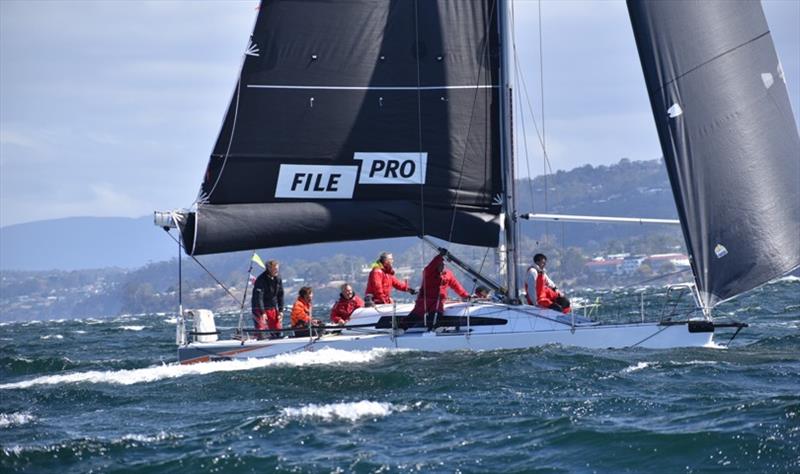 FilePro handled the difficult conditions on the River Derwent to win Racing Division 1 on Performance Handicap – Banjo's Shoreline Crown Series Bellerive Regatta 2020 – photo © Jane Austin
Victoria's Chris Dare, from the Sorrento Sailing Couta Boat Club, sailing with his son Lockie and Ben Lamb from NSW, was crowned the new Tasmanian SB20 Champion. In second place, was SB20 Australian President Stephen Catchpool (Rebellion) sailing with Andrew Roberts and Cole Dabner from Paul McCartney (Porco Rosso).
Ian Johnston (Zephyr) blitzed the Performance Cruising Division One winning on AMS, IRC and performance handicap, and to cap off a fantastic weekend of sailing, Johnston's ponytail was shaved off at the club after sailing, raising $5,000 for prostate cancer.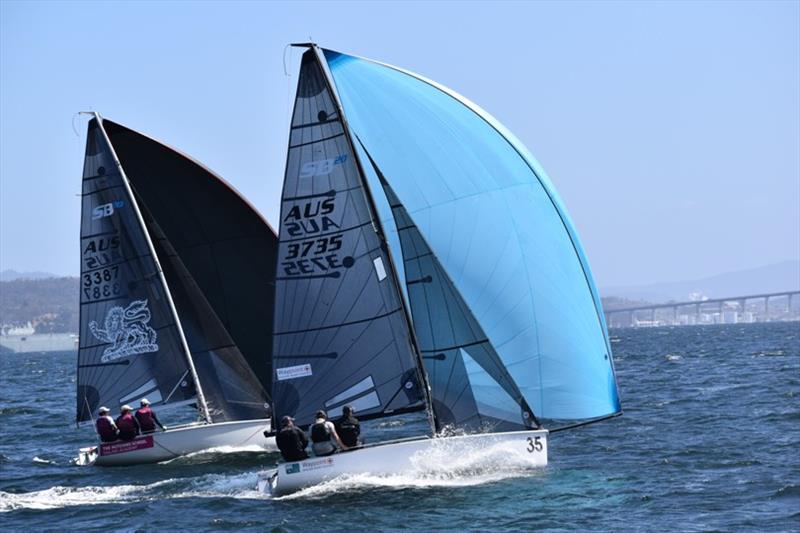 Victoria's Chris Dare sailing the SB20 Ambition with son Lockie and Ben Lamb – Banjo's Shoreline Crown Series Bellerive Regatta 2020 – photo © Jane Austin
Division 2 AMS was won by Nathan Mills and Jay Nibbs (Young One) and Jon Ettershank (Wildfire) took out the performance handicap division. Craig Escott (Commbank) took out Division 3, Stephen Davidson (Dynamo) won Division 4, and Piers Findlay won Division 5 (Vengeance), all on performance handicap.
The regatta saw the resurgence of the lightweight Sharpie and strong performances from Optimist and Cadet sailors.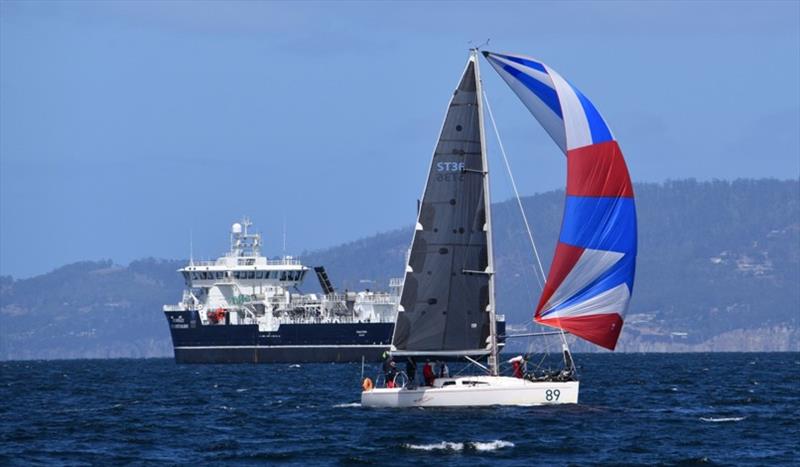 Ed Psaltis Midnight Rambler in a class of her own in the Banjo's Shoreline Crown Series Bellerive Regatta – photo © Jane Austin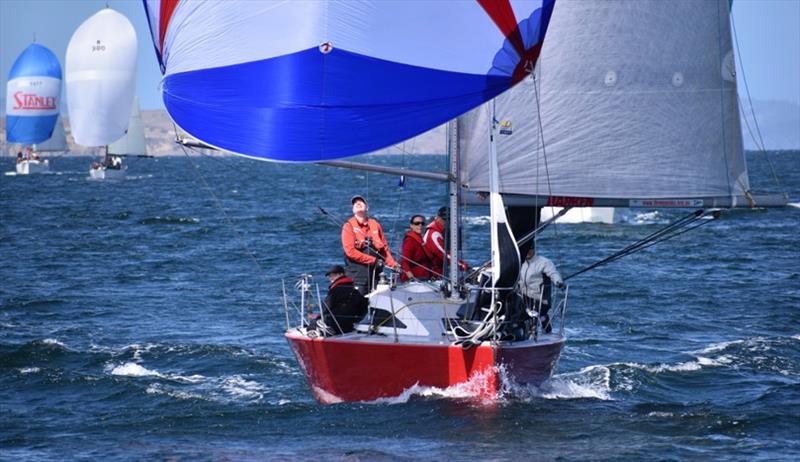 Young One (Nathan Mills Jay Nibbs) Performance Cruising Division 2 – Banjo's Shoreline Crown Series Bellerive Regatta 2020 – photo © Jane Austin
by Jane Austin