Collisions at sea: Class IMOCA and the Pôle Mer launch a Call for Expressions of Interest (CEI)
The risk of collision at sea is a major cause for concern among skippers and protagonists in the maritime domain.
With three retirements from the Vendée Globe linked to collisions, as well as other impact reported during the race, Class IMOCA is working to rally together the skills of the marine industry in a bid to break even more new ground in its search for solutions geared towards improving safety for sailors and the preservation of biodiversity.
Containers, blocks of wood, drifting ice, unreported craft, waste of all kinds, as well as creatures of the deep of very different sizes and behaviours, the risk of hitting something at sea is a threat that continues to loom large for racers and yet it remains a highly complex issue. With radars, AIS, thermal cameras and acoustic deterrents, the equipment is out there and over the past winter the Vendée Globe was another test run for work in this field, but there is still a way to go.
For several months, a think tank grouping together teams from numerous Classes (categories of race boat) and various specialists and networks such as that of Eurolarge Innovation, has enabled extensive sharing of experiences and knowledge. Following these exchanges, Class IMOCA and the Pôle Mer Bretagne Atlantique marine science and technology cluster has drafted a Call for Expressions of Interest.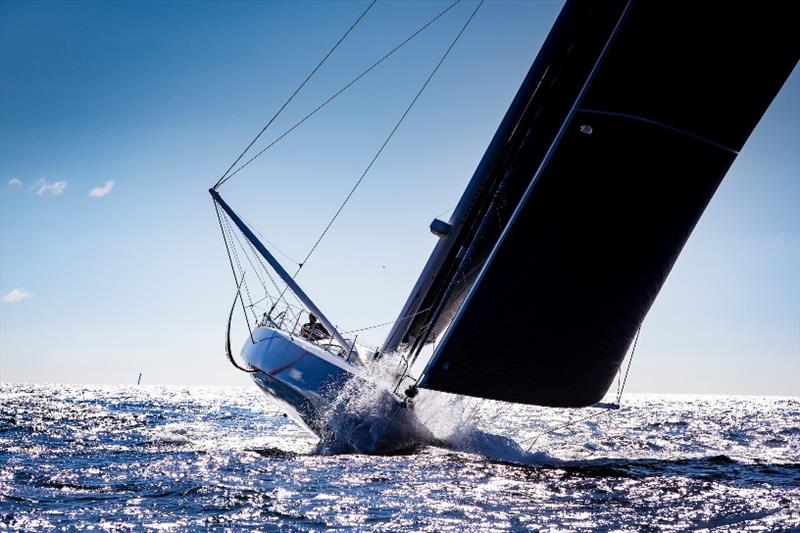 Vendée Globe © David Branigan / Oceansport
Why a Call for Expressions of Interest?
A competitive cluster dedicated to marine innovation, the Pôle Mer gathers together some 350 members (companies, laboratories and institutions) and its mission is to spearhead this ecosystem in order to create innovative projects linked to the sea.
The aim of this CEI is to call on a wide variety of experts to really brainstorm the subject of collisions at sea and come up with a set of solutions enabling the detection of a remote target – manufactured or living, submerged or semi-submerged – and a reduction in the risk of a high-speed collision.
The steps that make up the Call for Expressions of Interest:
Clearly set out the problem to protagonists involved in innovation
Make an exhaustive list of the existing solutions
Brainstorm solutions:

Interconnection between existing solutions
Collaboration with other industries
Transverse approaches between technologies

Support those proposing solutions with the structuring of their project and the search for funding (Pôle Mer)
Putting forward a field of experimentation and an initial market (IMOCA)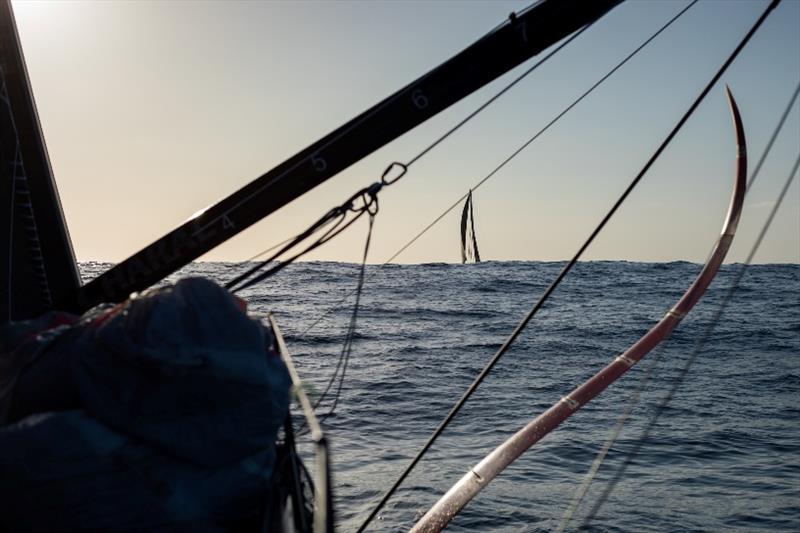 Vendée Globe – photo © Gauthier Lebec
"The Call for Expressions of Interest means we can share the issue more broadly amongst the community in order to gather together skills and trial several possible solutions. Henceforth, the Pôle Mer is supporting this CEI publicly with its network. In this way, a French or international company can answer the call singly with a tool or by championing a collaborative project. The Pôle Mer then supports the companies with carrying this project through," explains Régis Guyon, a driving force in Pôle Mer's Naval and Boating group.
The problem of collisions at sea may not solely be resolved with on-board detectors of course, but rather by combining skill sets among oceanologists and specialists in flora and fauna, space, mathematics or other shipping. "We hope that with this CEI we can get people working together who would not have naturally done so, to see what projects we can help come to fruition," he admits.
As such, there wouldn't be a miracle solution, rather an association of several systems, which enhance visibility on or under the sea, from near or far. Each system would obviously have pros and cons and so the teams would have the opportunity to make their choice in line with their strategy.
"Fast and, in some ways, fragile, race boats are more likely to be damaged than other vessels," explains Damien Demoor (Business & Innovation Developer at Naval Group). "For example, there's not yet a detection solution at a depth of 0 to 10 metres. A great deal can be done and scientific development will progress all the more quickly if the Classes pool their efforts in this field and bring to light possible actions."
Optical or acoustic instruments: emerging systems
Today, certain systems have already been put in place on the IMOCAs. The most widely known include 'pingers' and the 'OSCAR' system. In the Vendée Globe 2020-21, around ten IMOCAs had a Whaleshield Pinger. Developed by the Australian company Future Oceans, this acoustic transmitter, placed on the keel bulb, is designed to ward off cetaceans.
Olivier Adam, a specialist in bioacoustics at the Sorbonne University in Paris, explains. "We aren't just referring to whales as there are 89 species of cetaceans. Some are fearful and will be highly receptive to ultrasound emitted by pingers, whilst others will be more curious and hence attracted to the boat. As a result, it's hard to know when to turn the transmitter on or off. If we don't take stock of the species which are attracted by the boats, we won't get anywhere. In this way, solely the feedback from the skippers about what they're seeing will further the development of the product."
Half the IMOCA fleet in the Vendée Globe was also equipped with OSCAR, a system combining two cameras, one thermal and the other enabling the identification of surface forms. These promising new technologies still need time to develop. Repeated testing during each training session and race could help solutions evolve into something more suited to a diversity of targets and also to the specificities of the boats in terms of weight, miniaturisation of the device or resistance to extreme conditions. According to Olivier Adam, "solely a combination of solutions will enable the different collision situations to be avoided, so it is essential to work together."
'Prevention of collisions at sea' CEI schedule
May 2021: official launch
October 2021: closing of applications
2021-2022: project support
2023: marketing
2024: Vendée Globe
by IMOCA Globe Series