Beno Costello, Richard Bicknell and Zib Campbell sailing Revelry took out the Elliott 5.9 Travelers Series #4 at Bucklands Beach last weekend.
The Saturday started in moderate conditions with occasional squalls providing stronger gusts. As the day progressed, the squalls became more persistent with the breeze eventually approaching 28kts. While these conditions are tiring for the crew, the Elliott 5.9 responds well and there were great rides heading down wind under spinnaker.
The breeze moderated for the Sunday and racing eventually got away in 10 – 15 kts. As the day progressed, some stronger and quite shifty squalls led to a number of postponements with the race committee eventually getting four races away to add to the five Saturday races.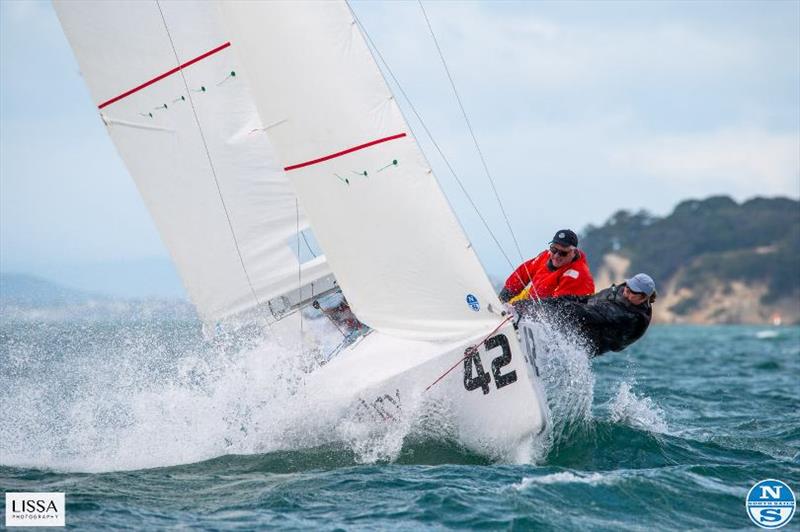 Revelry – Traveller Series #4 winners (Beno Costello, Richard Bicknell, Zib Campbell) – photo © Lissa Rayden
Revelry won the opening two races on the Saturday to quickly establish themselves as the boat to beat. However, Chris Maddock, who had switched from bowman to helmsman for this regatta, sailed R+R to a race win and a number of other podiums to remain in close contact with Revelry after the first day.
Revelry again started well on Sunday to claim the first race. This win established a bit of points buffer for Revelry at the head of the fleet. However, R+R came back strongly to win the races 8 and 9. However, with race 10 unable to be started, Revelry held on to take the regatta by 2 points from R+R.
While Revelry and R+R were asserting themselves at the top of the fleet, they did not have it all their own way. Racing throughout the rest of the fleet was again tight. This was the second regatta in a row where there were 5 different race winners.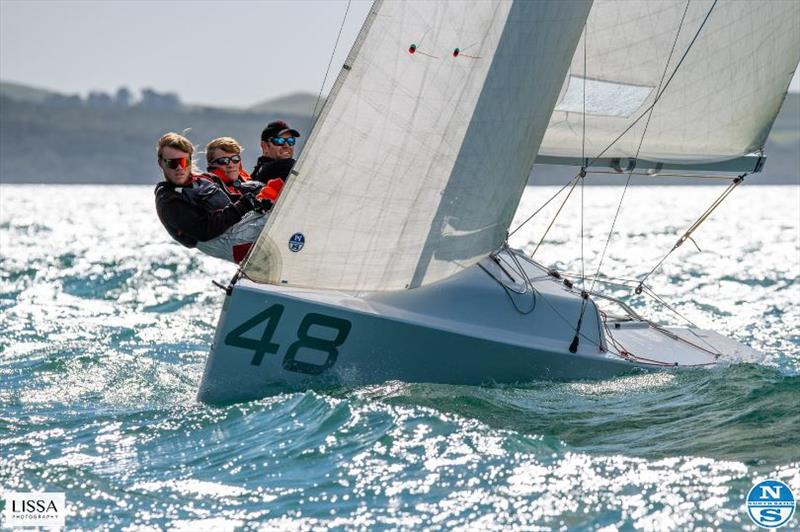 Reggae Shark (Ian, Harrison and Jayden Baker) – Elliott 5.9 Traveller Series #4 – photo © Lissa Rayden
Competitive starting was a feature of much of the racing with a number of recalls and a few OCS impacting overall results. The significant shifts on the Sunday also highlighted the need for good course management and tactics.
Bucklands Beach Yacht Club provided an ideal venue for the Elliott 5.9 fleet. The fleet was again able to enjoy the test match rugby while enjoying a well catered meal on the Saturday night. As well, the race committee did a great job getting 9 of the 10 scheduled races away in what was at times challenging and varied conditions.
With a fleet of 15 for this regatta and 20 boats in the overall Traveller Series, a strong Elliott 5.9 fleet will contest the final Traveller Series event at Sandspit 25 – 26 September.
by Gareth Howard