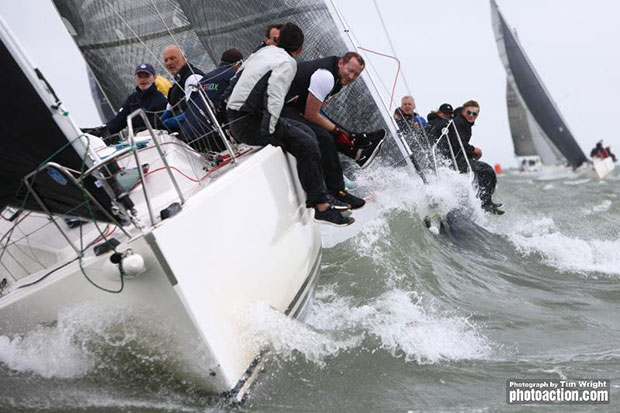 Key Yachting is delighted to announce that Landsail Tyres will once again be the title sponsor for the 2020 Landsail Tyres J-Cup, hosted by the Royal Ocean Racing Club 2-4 July 2020.
Landsail Tyres have supported the regatta since 2015, their continued support allows FREE berthing at Cowes Yacht Haven for the 2020 regatta. Free berthing is only available for a limited number of boats, so get your entry in now!
"Landsail Tyres is proud to continue our partnership with the J-Cup in 2020," said Peter Cross, Landsail's UK Commercial Manager. "This will be the sixth year we have supported the event, making it the longest sponsorship association Landsail has. Over those six years Landsail has grown into a brand that is trusted by millions in the UK and the J-Cup has grown too, driven on by race host Key Yachting."
Hosted by Key Yachting, the Landsail Tyres J-Cup is an annual regatta exclusively for racing yachts of the J/Boats brand, and all J/Boats models are invited to compete. The 2020 Landsail Tyres J-Cup entails three days of exciting and competitive racing, organised by the Royal Ocean Racing Club in the Central Solent. Up to nine races will be held on two separate courses for one-design classes and racing under IRC for mixed divisions.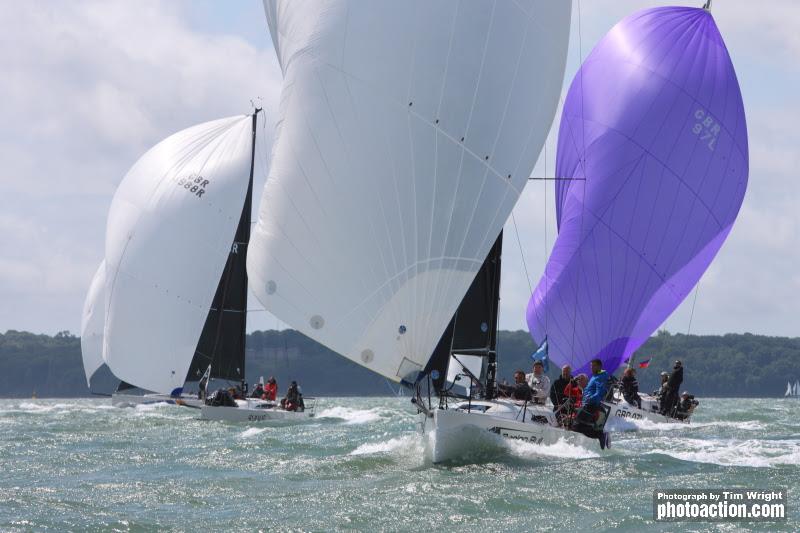 Landsail Tyres J-Cup final day – photo © Tim Wright / www.photoaction.com
The excellent race programme is coupled with lively shore-side entertainment to make the regatta a must for the J/Boat family. A welcome BBQ, on Wednesday 1st July, will get the party started. Each race day, Daily prize-givings and Crew Suppers provide an excellent opportunity to congratulate winners, and to rub shoulders with sailors from other classes.
A fabulous set of sponsors donate a haul of really great prizes for the final night party, and not just for the class winners! The Landsail Tyres J-Cup is designed to celebrate as a J/Boat family; no matter your experience or ability. The presentation of the main prizes and trophies will be at the Gala Dinner on Saturday 4th July, held at the RORC's Cowes Clubhouse. Hundreds of sailors are expected for the sit-down dinner and awards ceremony, followed by live music and a buzzing dance floor.
To reserve one of the limited free berths at Cowes Yacht Haven, early entry to the Landsail Tyres J-Cup is strongly recommended. Online entry and the Notice of Race is available: yachtscoring.com/emenu.cfm?eid=11774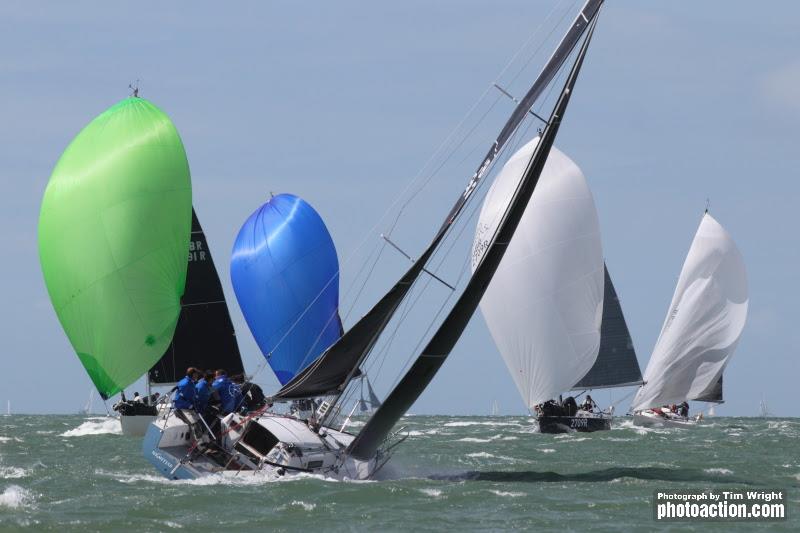 Landsail Tyres J-Cup final day – photo © Tim Wright / www.photoaction.com
by Louay Habib