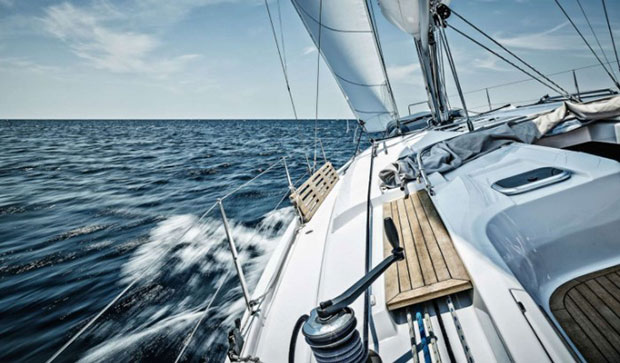 Don't wait, registrate! The Midwest Women's Sailing Conference will be held on Saturday, May 15, 2021 as a hybrid event – with options for in-person or virtual attendance. Don't be left at the dock, get onboard!
Morning workshop option: Build your confidence on a boat whether it's your first sail or your 15th!
Confidence is built over time and with experience. However, we do have to have some level of belief in ourselves in order to get on the boat those first few (or few dozen!) times. Join this discussion with Terri Schmidt and Teresa Coronado, two experienced sailing instructors who will share tips including the value of setting achievable goals and how asking for help can actually increase your confidence. Build your knowledge and self-knowledge so that you can take that next step as a sailor!
Teresa Coronado learned to sail scows on her grandfather's knee and has been sailing all boats in all weathers since. Teresa crews on Eclipse in the MBWSO Monday night racing series and has learned to gybe a pole and not fall off the boat, as well as skippering/crewing in the Milwaukee Community Sailing Center (MCSC) Sunday morning series. She currently sails a Sunfish, a Butterfly, and an old Capri 13 on Lake Michigan when she isn't chartering on Lake Superior or in the BVI. After joining the MCSC nine years ago she began sailing the loveable Ensign, too. She recently competed in the Race to Alaska and is currently the Program Manager of the MCSC.
Terri Schmidt sailed a Sunfish as a young child, then returned to sailing nine years ago at the Milwaukee Community Sailing Center, where she sails Ensigns, Solings, J24s, and 420 centerboard boats. Terri crews on the Goman Express 35 Sanity Check for Wednesday night races and on the Catalina 36 Cattywampus on MAST Friday night races. She has recently chartered double-handed, cruising in the Apostle Islands and the North Channel of Lake Huron. She has competed in two Queen's Cup races. Terri is looking forward to her third season as an Adult Basic Sailing Instructor at MSCS. She dreams of adventuring in the BVI one day!
Afternoon workshop option: Mooring Made Easy(er)
From our local marinas to cruising the Caribbean, the ability to pick up (and leave) a mooring ball requires complex thinking and the use of many basic sailing skills. Kristin Pratt will discuss strategies for getting off and onto a mooring ball. We will evaluate the differences in approaching a mooring ball as opposed to a dock, as well as mooring vs. anchoring. We will also aim to demystify and simplify navigating the mooring basin – highlighting examples, rules, and wind conditions from McKinley Marina Mooring area.
Kristin Pratt is a life-long sailor who grew up racing on class X and Scows with her parents and sisters. She spent her summers in sailing school and racing on Big Cedar Lake and regattas around the area until she went off to college. When Kristin returned to Wisconsin, she sailed and taught with UWM Sailing Club, while racing on Solings on Lake Michigan. She and her dad wanted even more sail time together so they joined MCSC, where she currently teaches also. Kristin is on a few racing teams through South Shore Yacht Club. She is eager to sail at any opportunity and wants to help others love the sport.
Full schedule includes:
Build Your Confidence on a Boat Whether It's Your First Sail or Your 15th! with Terri Schmidt & Teresa Coronado
Double Handed Racing with Whitney Kent
Hold the Line: Cleats Inside and Out with Phyllis McDonald
Mooring Made Easy(er) with Kristin Pratt
Taking the Stress Out of Cruising the Great Lakes with Eliz Greene
VHF Radio: It's Not Just for Mayday with Sarah Pederson
Plus:
Boxed lunch and networking for in-person attendees
Breakout sessions with moderated discussions for online attendees
Attendee gift bag for all in-person participants and the first 65 virtual participants to register
Flotsam and Jetsam Team Trivia
Silent auction
The full schedule is available here.
by Midwest Women's Sailing Conference