Mirpuri Foundation Racing Team claimed victory 5/6/2021 in the first points-scoring coastal race of The Ocean Race Europe.
The 40-nautical mile race took place in the team's home waters of Cascais, Portugal as part of the Mirpuri Foundation Sailing Trophy, a prestigious annual regatta created to support ocean conservation projects.
Today's win adds three important points to the overall leaderboard, placing the Portuguese team just three points behind the current race leaders, on the eve of the start of the second leg to Alicante.
Yoann Richomme, Skipper of the Mirpuri Foundation Racing Team said: "I couldn't be prouder of the team today, it is a great achievement to win this critical race for us. It was a very intense race but we managed to get ahead of AkzoNobel and just hold them off."
"The whole team has been amazing. We knew we had ground to make on the overall leaderboard and at our home port we wanted to go out and make a statement. We certainly feel we did that today. The last few days have been incredible here in Cascais, and now we are looking forward to tomorrow and motivated to go out and get the most from the second leg and show what we can do."
Paulo Mirpuri, Founder of the Mirpuri Foundation said: "This result is a true testament to the spirit of this team. The crew believed they could win today and they went and proved their capability and readiness beyond doubt. To win the coastal race in our home port is a very special feeling and puts the team in a strong position ahead of the departure for Alicante tomorrow."
The second leg of The Ocean Race Europe commences at 1400 local time on Sunday. For more information, visit mirpuriracingteam.com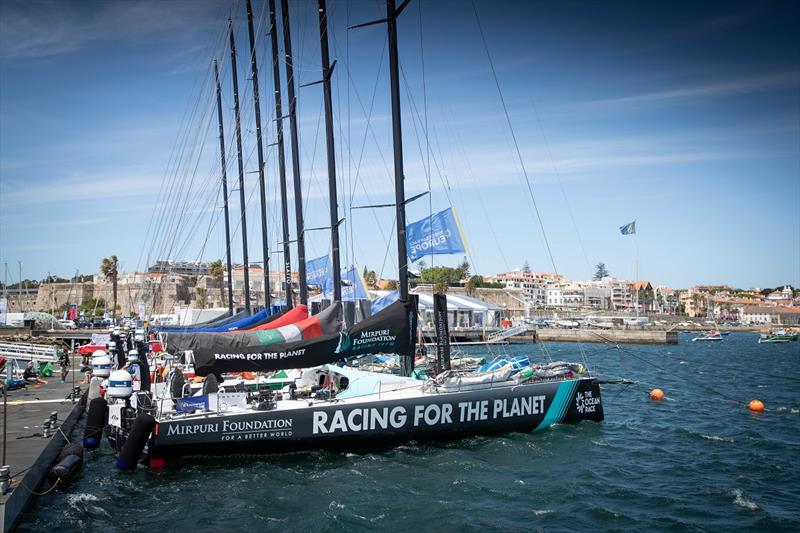 Mirpuri Foundation Racing Team – The Ocean Race Europe – photo © Marc Bow
by Mirpuri Foundation